Millie Paul and Massimo Di Maio had a 'Foodies wedding' by treating their guests to an 8 course degustation lunch at their reception by the water in Mosman, New South Wales. 
Tell us about Massimo's proposal.
Massimo proposed to me in Italy. We were celebrating Massimo's birthday at a restaurant in Rome. I really wasn't expecting a proposal because Massimo had said he'd never propose at a restaurant. I guess he was just trying to put me off the scent. After a couple of glasses of wine I joked about proposing to him instead and Massimo smiled, got down on one knee and produced a ring!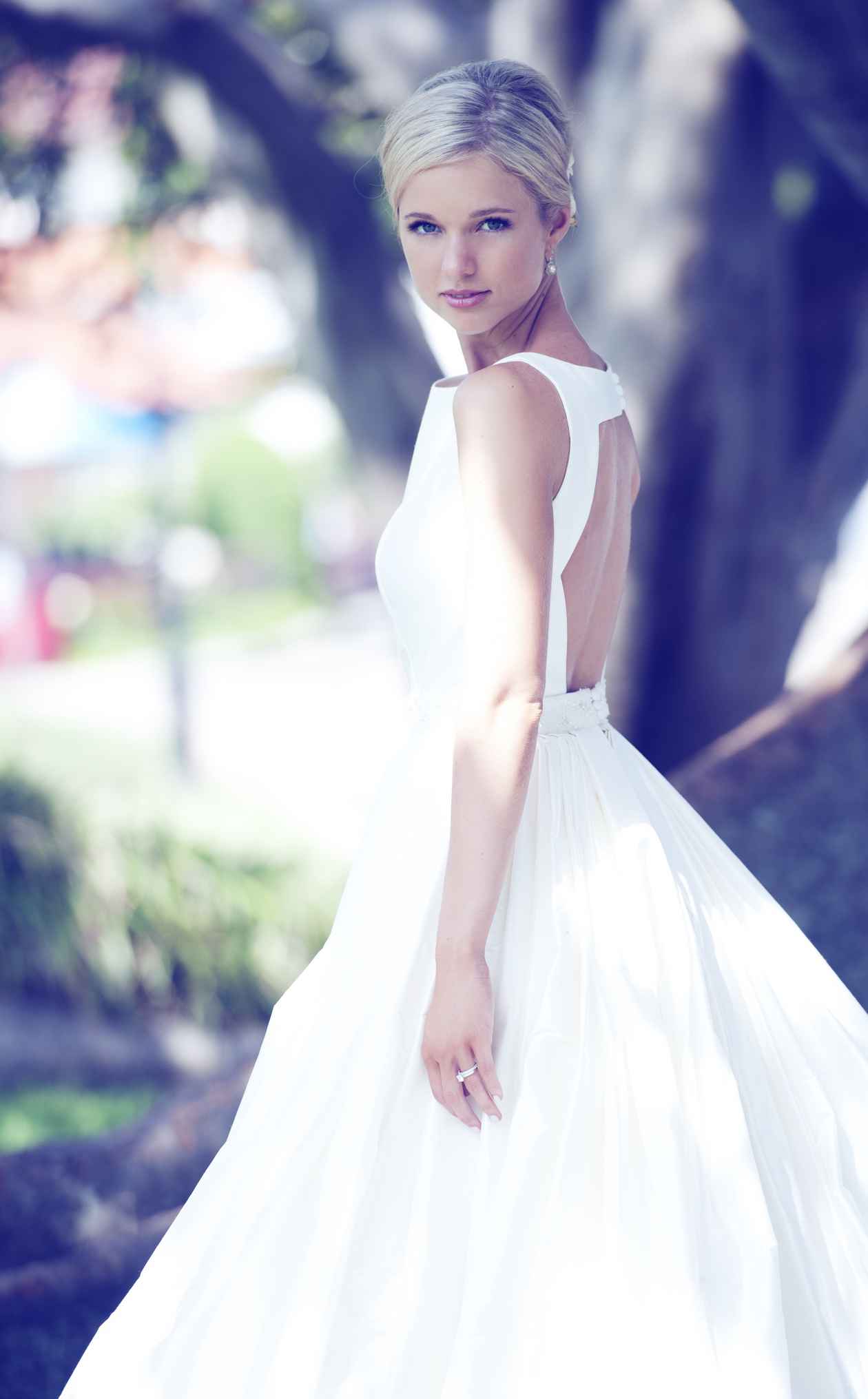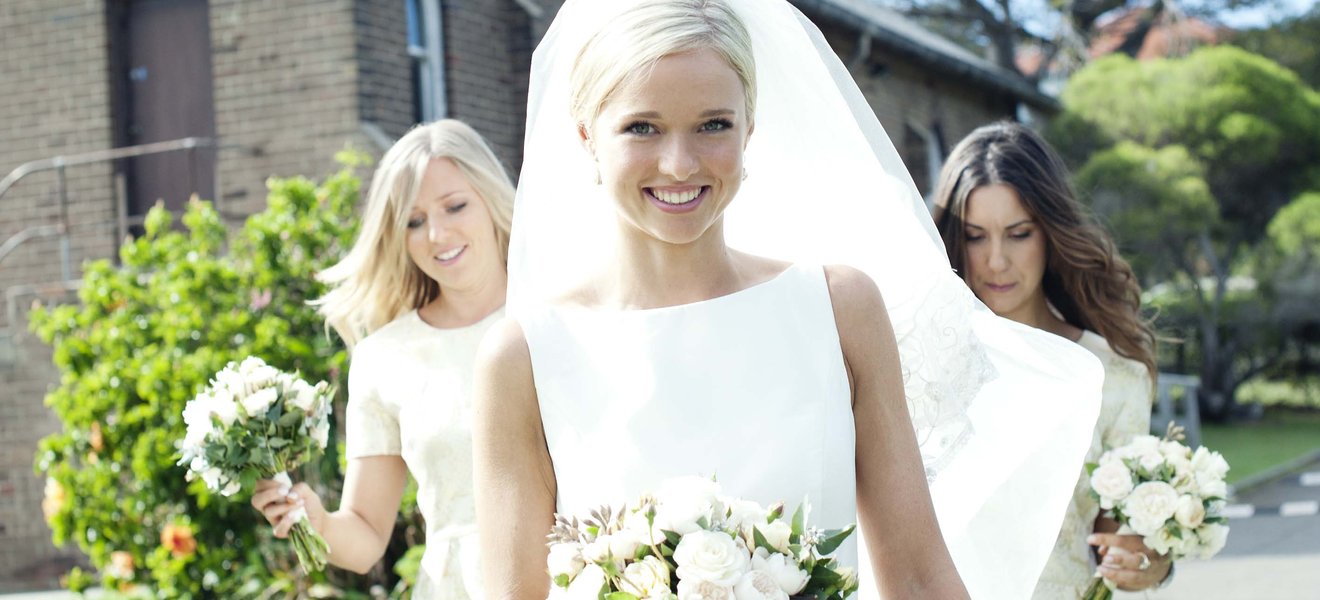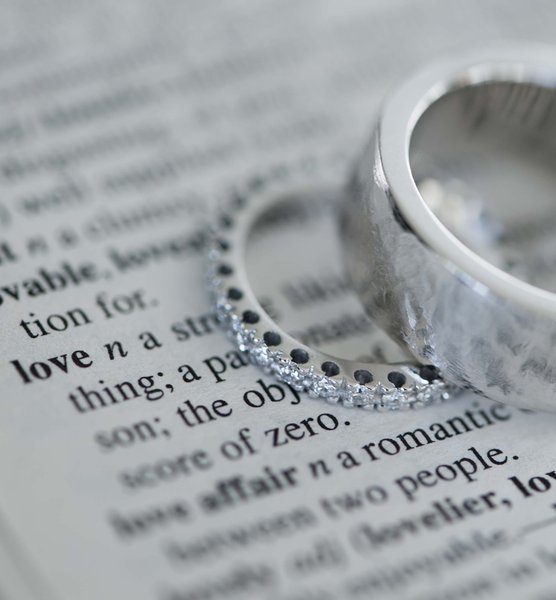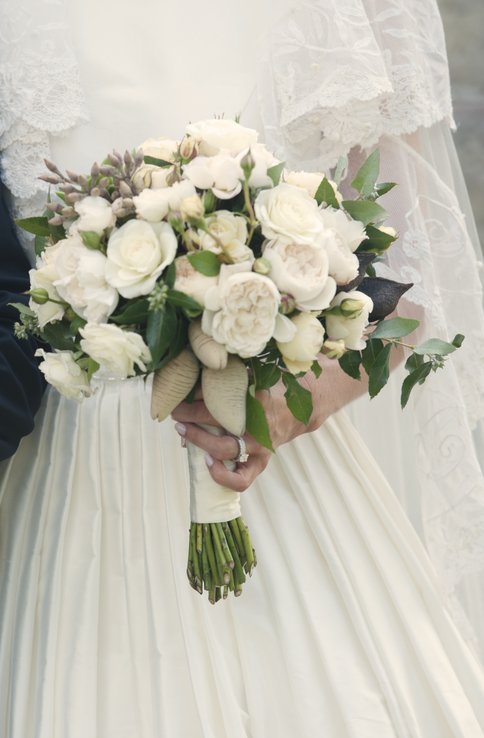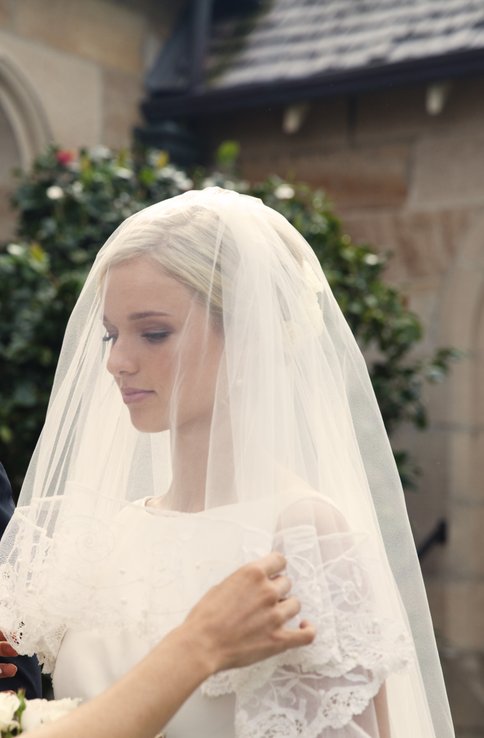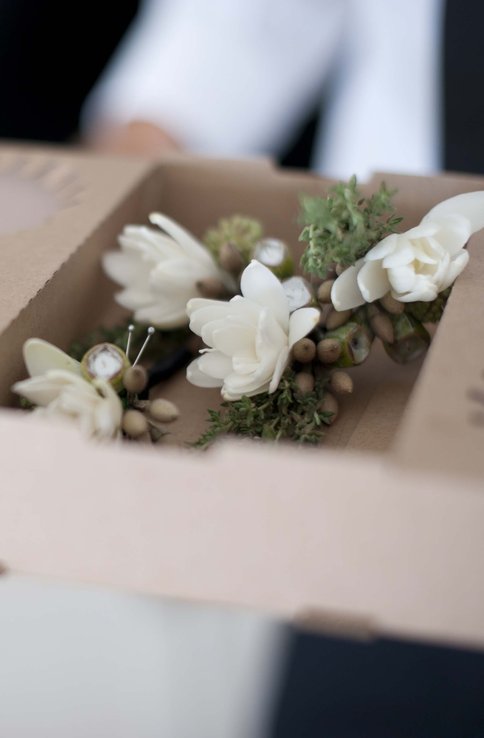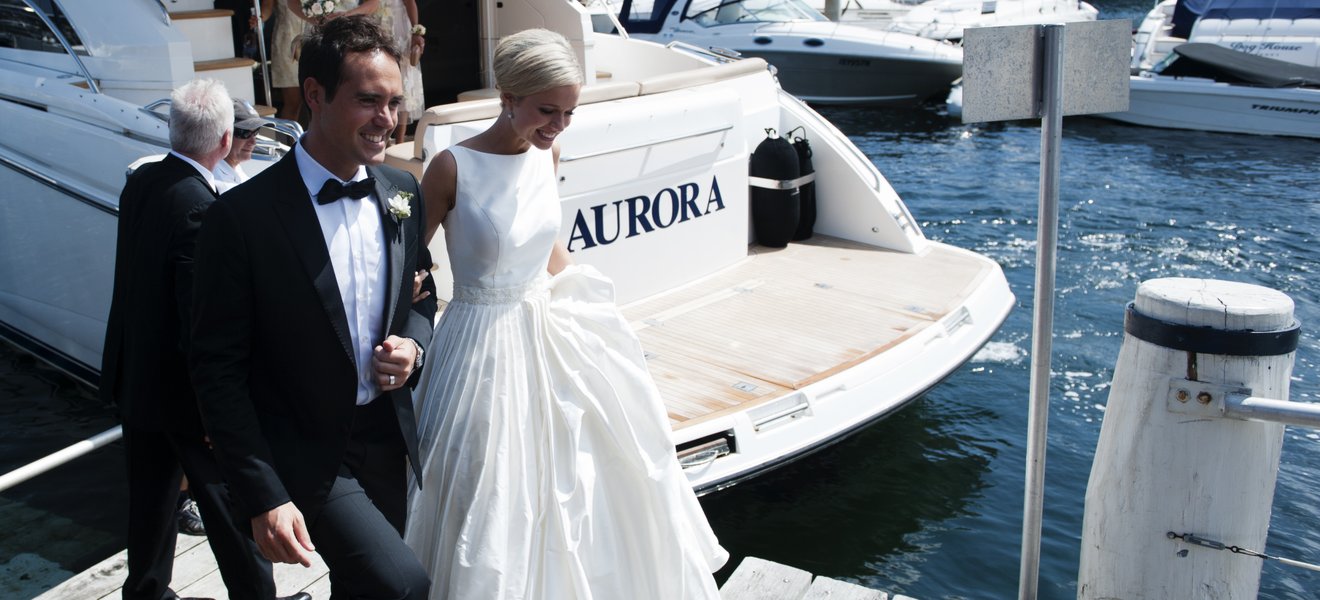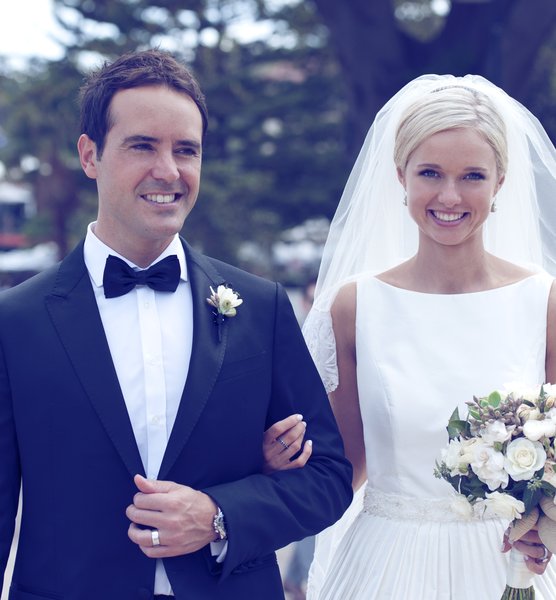 Describe your decorations and styling.
We decorated hessian table runners with 'M&M' using a stencil and spray paint. My mum made homemade strawberry jam with strawberries from her garden as our bonbonierres. We also had jars filled with M&Ms on the bar tables for a bit of fun.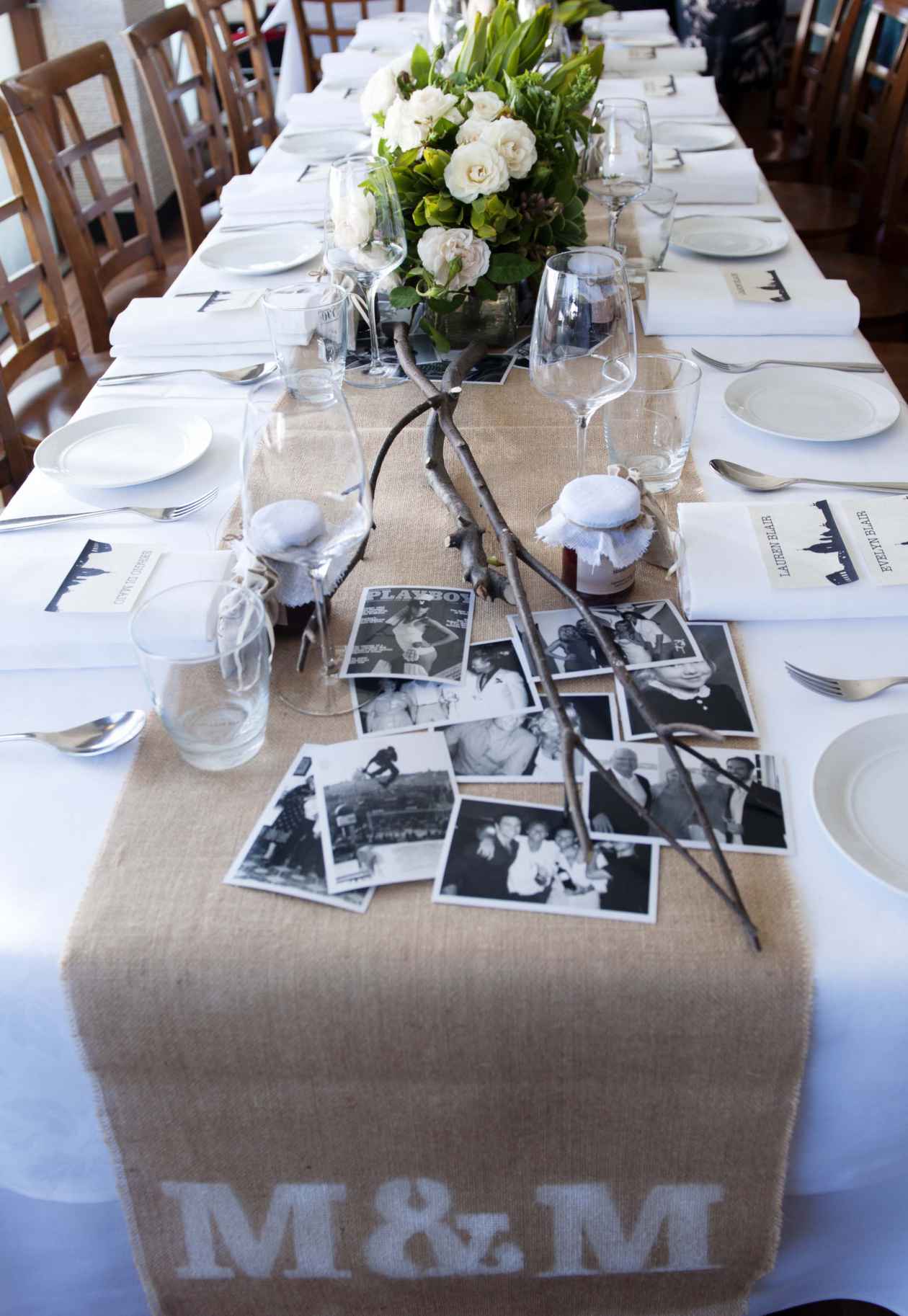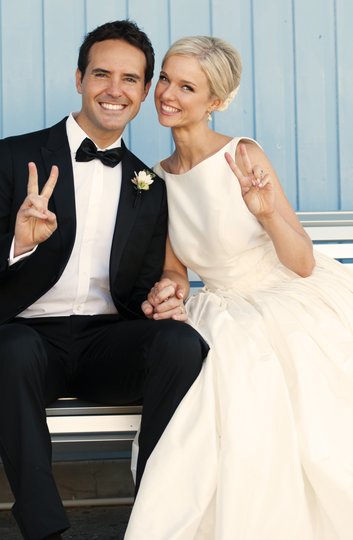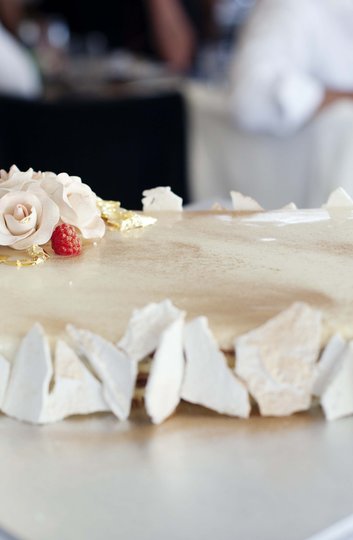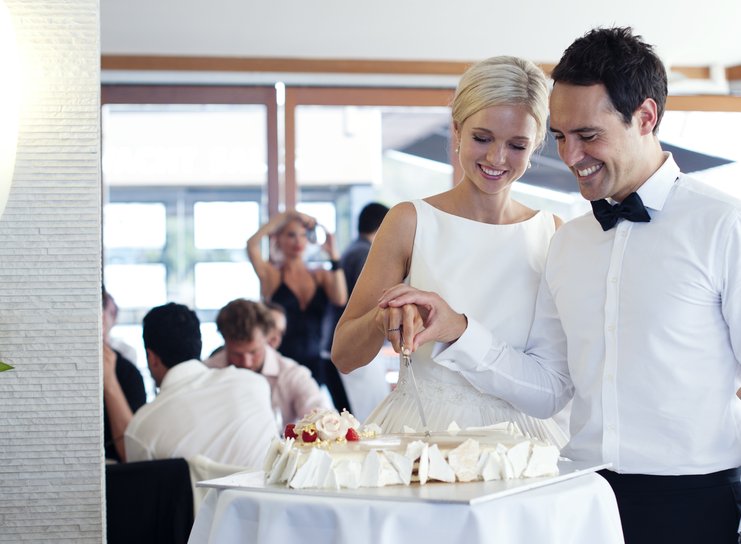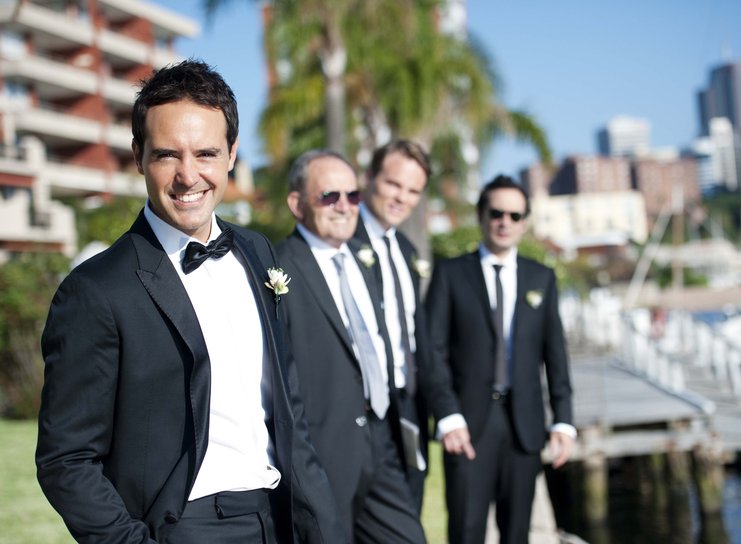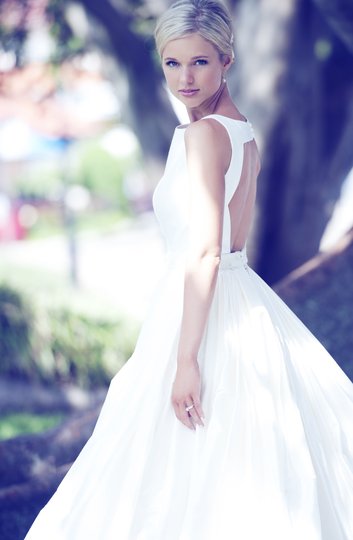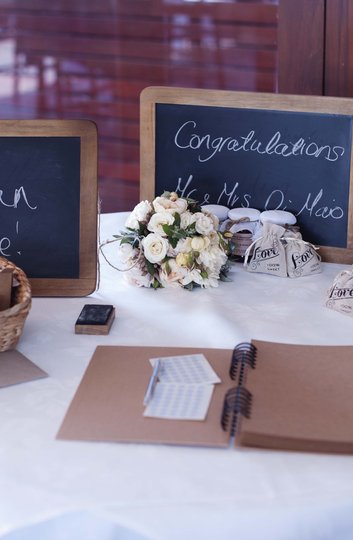 What advice do you have for brides who are planning their weddings?
I was determined to make Excel my best friend throughout the planning process. Having family and friends to help out really eased the stress and ensured the day ran like clockwork. I think it's important to make sure you have a clear idea of what you want for the day. Having a background in project management also came in handy!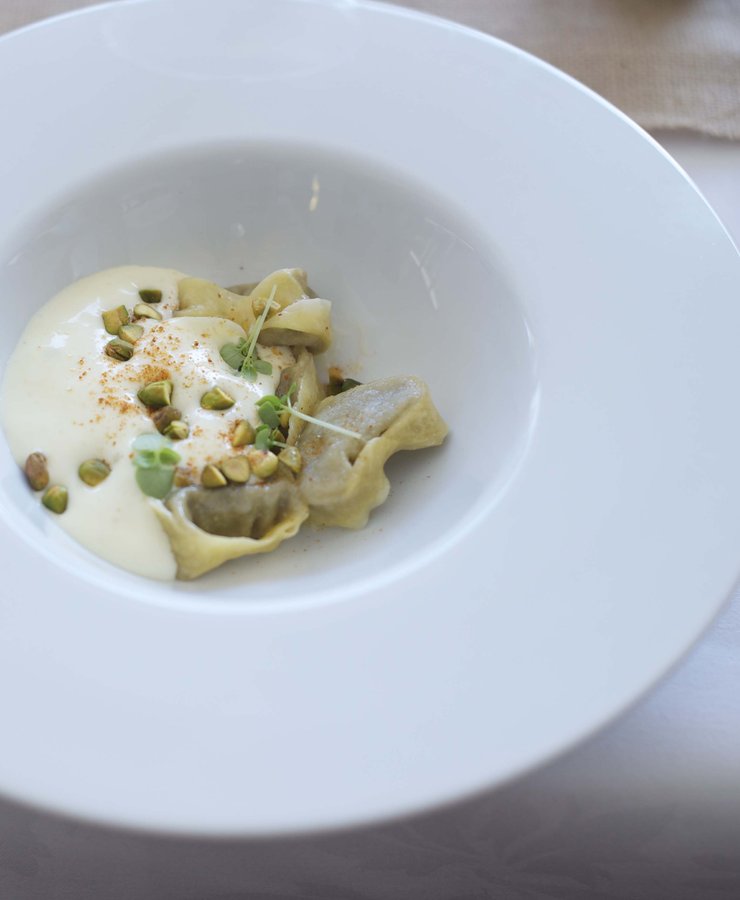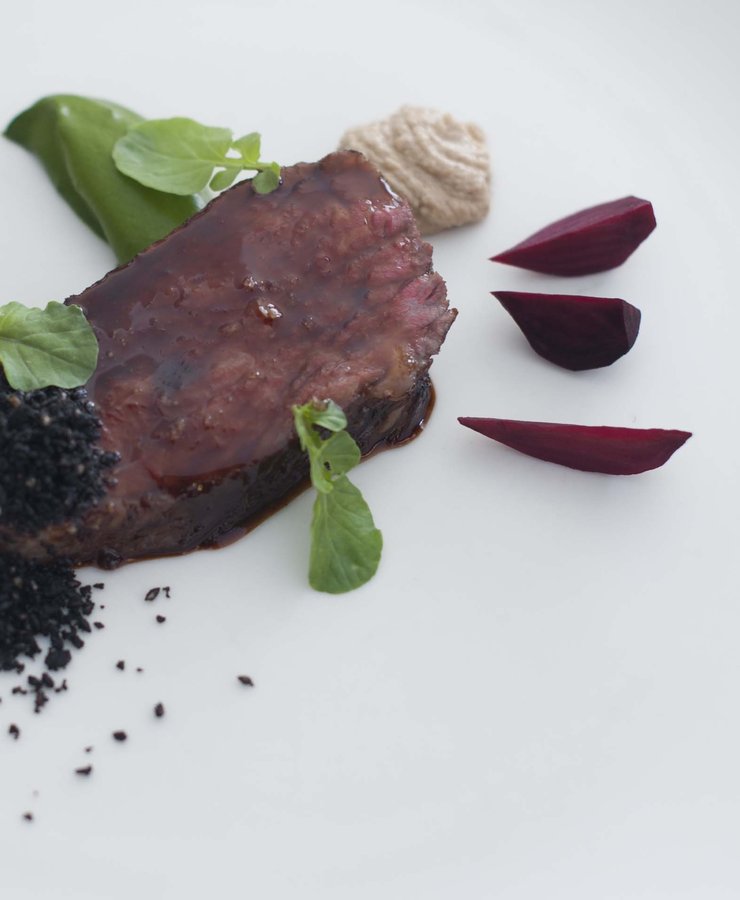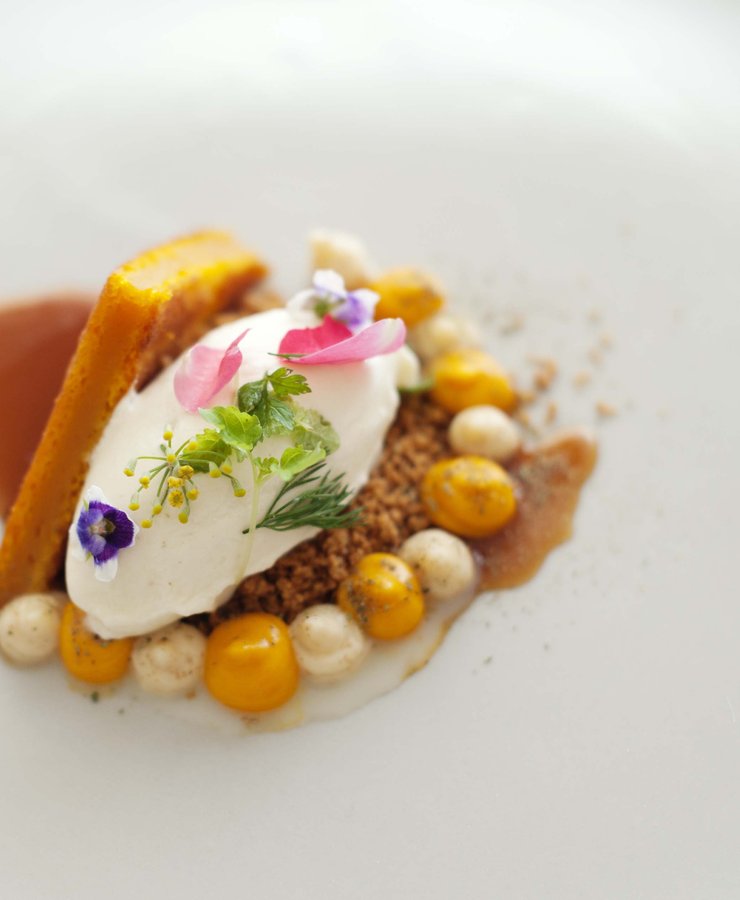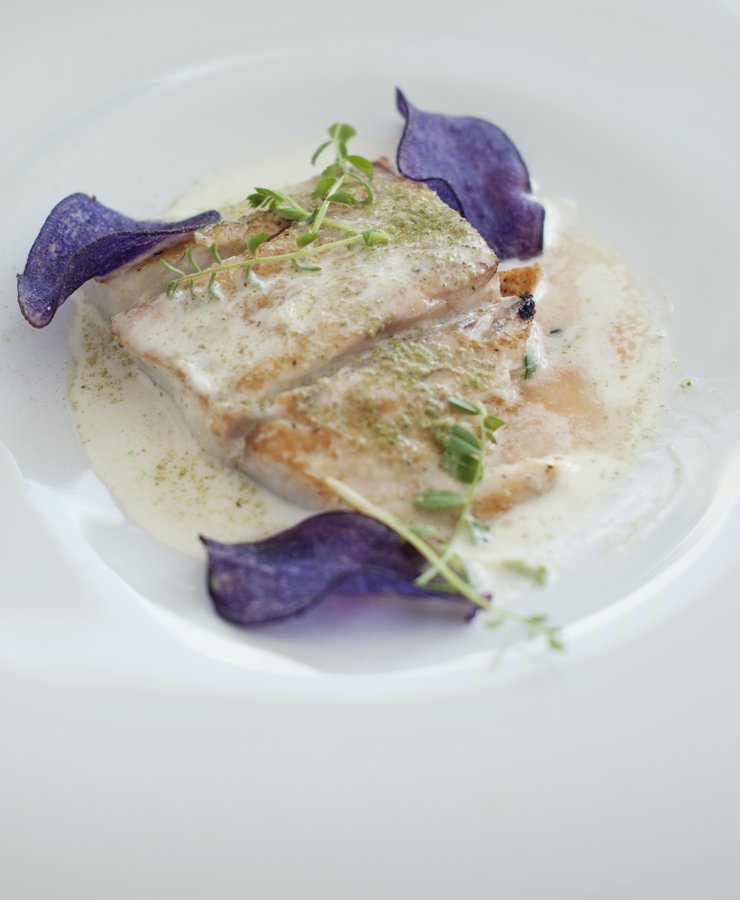 What were some of the most special aspects of the day for you?
We were greeted at Watson's Bay wharf by our transport to the reception, a luxury cruiser. As we were boarding a ferry pulled up alongside and all the passengers cheered. Also, none of our guests knew how we were getting to the reception so it was a fun surprise when we pulled up at the restaurant on the wharf and jumped off. It was like a scene from a James Bond movie.