While the proposal of Rachel and Carl may have ascribed to Murphy's Law, with an overly nervous fiancé-to-be, the special spot where Carl had planned to pop the question while the couple holidayed in Italy closed, inclement weather and a rapidly perplexed Rachel who just wanted to return to the hotel room ¬for the night, the couple's wedding day went off without a hitch.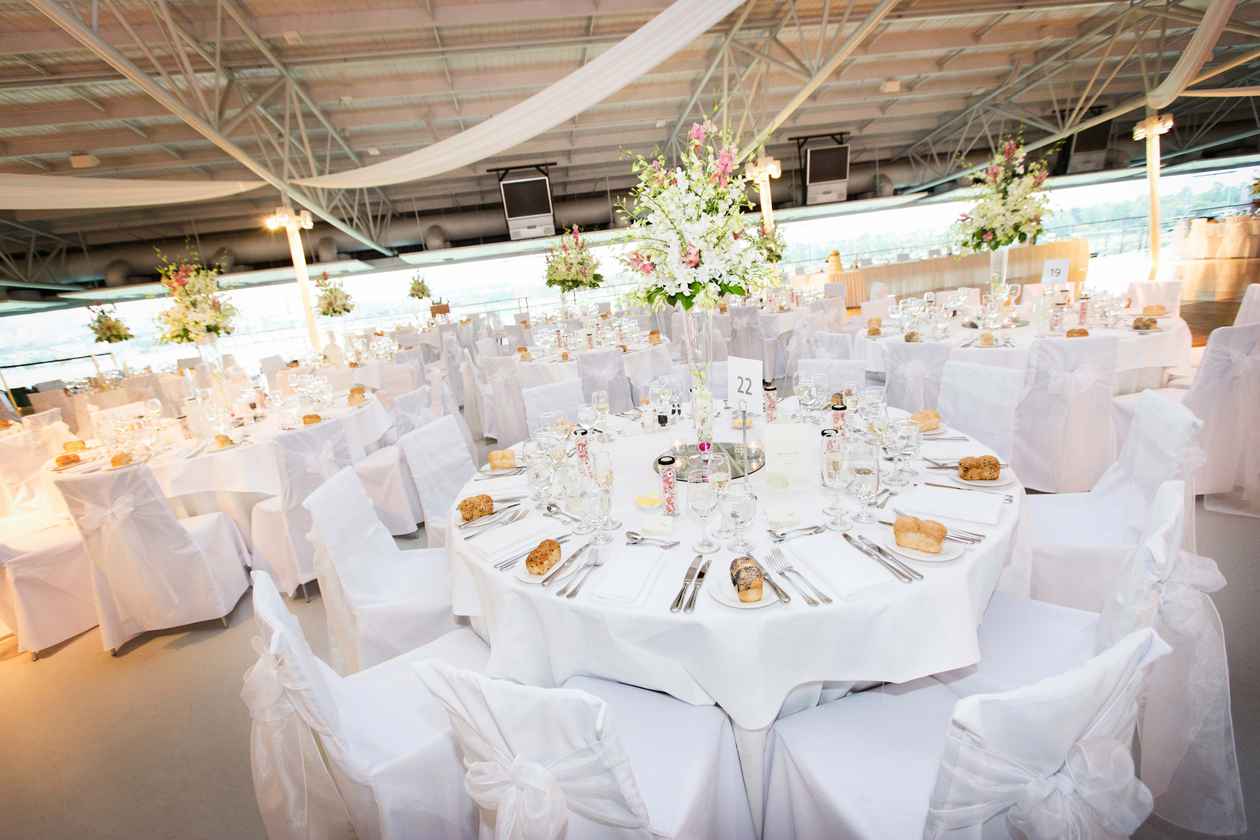 Largely in part due to the planning process kicking off impressively early.
"We organised everything right after we got engaged so we didn't have to leave anything to the last minute," said Rachel. "We chose things together and made sure that everything we picked was true to our tastes and personalities. We selected our favourite church and a unique wedding reception with a great atmosphere – The Peak at Flemington."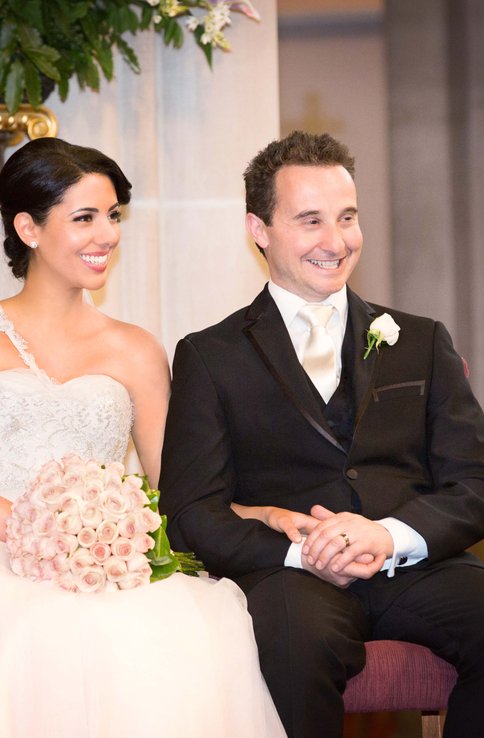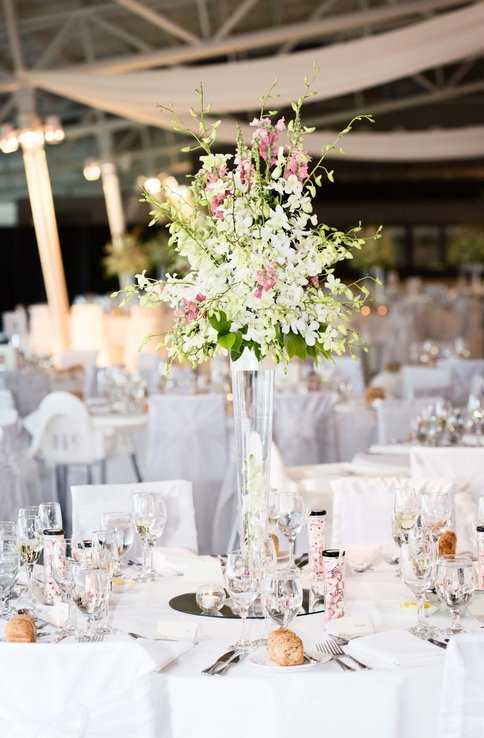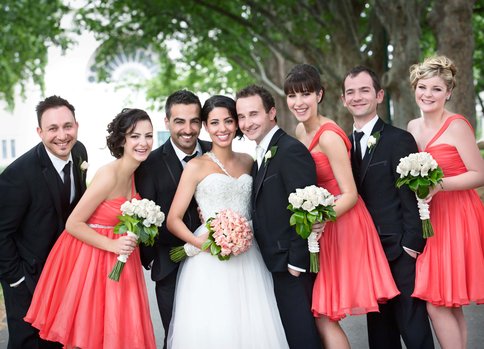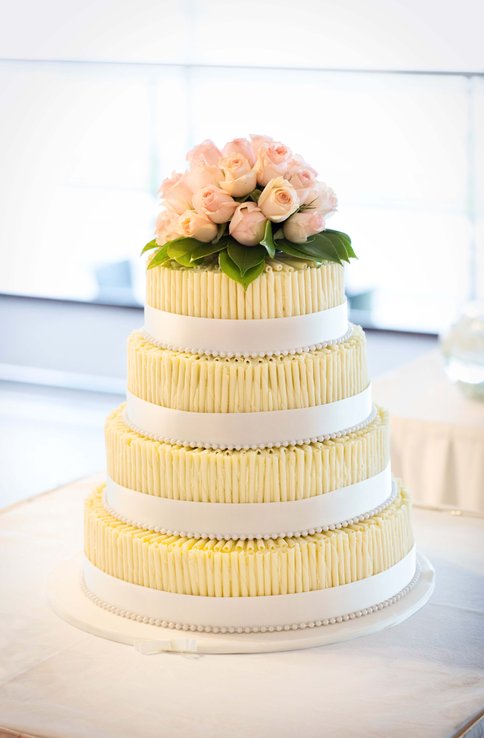 "Our wedding day was perfect. The weather was beautiful, the bridal party looked stunning and our drive to the church was in one of the coolest convertibles."
Their stunning venue at Flemington The Event Centre also leant itself to some wonderful photo opportunities, where guests enjoyed a delicious three-course sit-down dinner catered for by Peter Rowland and plenty of room for dancing later in the evening.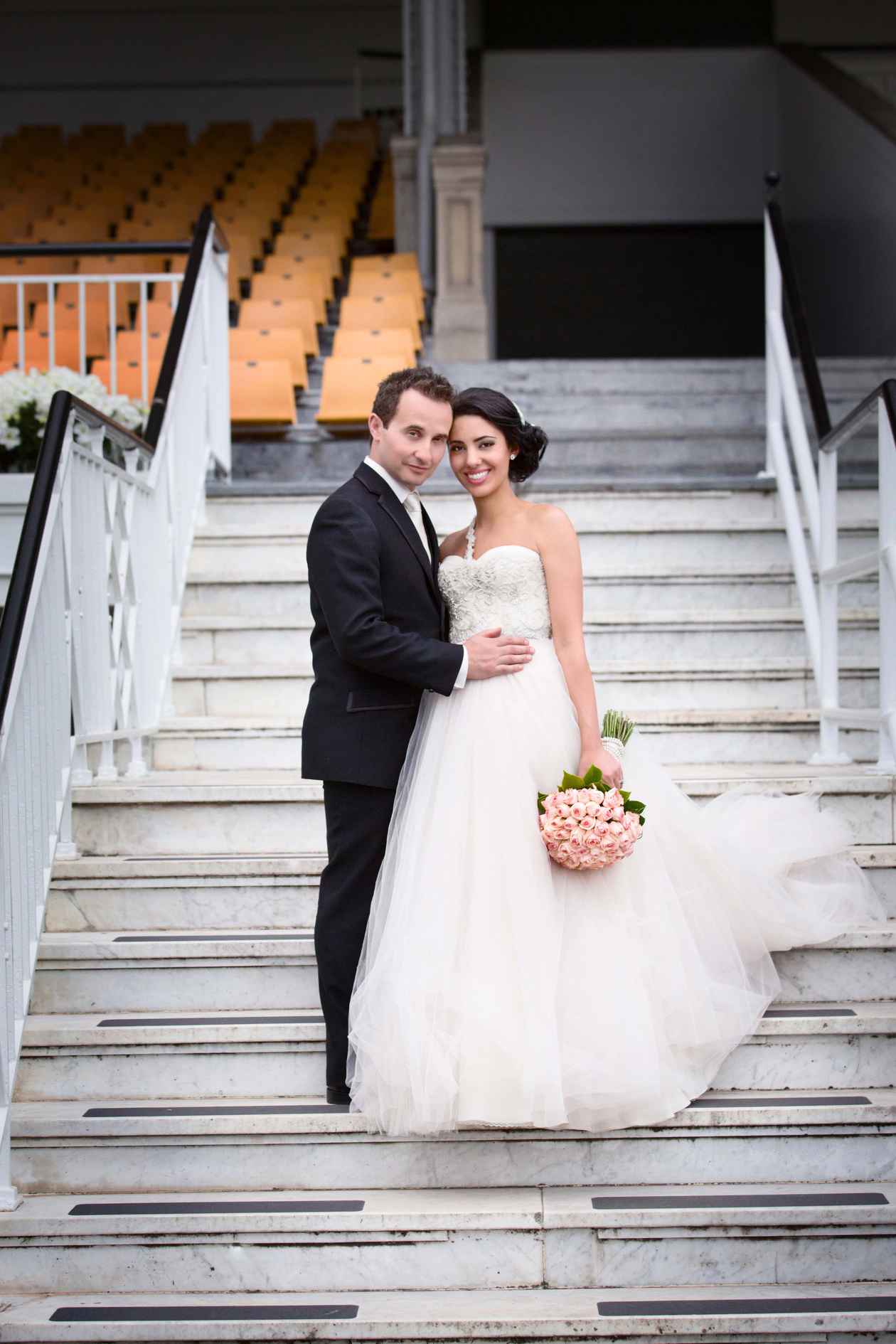 As is often the case, Rachel's wedding gown was the last one she tried on in her search. "My mum and I shopped around a lot and I tried on plenty of gowns," Rachel said. "I finally made an appointment with a designer in South Yarra and discovered my dream gown was in the window! It was the very last gown I tried on and I instantly knew that it was 'the one'."
For more inspirational wedding stories. Visit Real Weddings to find the best wedding venues in Melbourne!