What was your motivation behind having a destination wedding?  
"The decision to have a destination wedding was a difficult one as it meant that some of our friends and family could not join us. Once we arrived at Mission Beach however and saw The Elandra, we knew we could create an intimate and luxurious wedding. 
We were able to spend 4 relaxing days catching up with our closest friends. It was a wedding holiday with complete privacy because we had the entire resort to ourselves."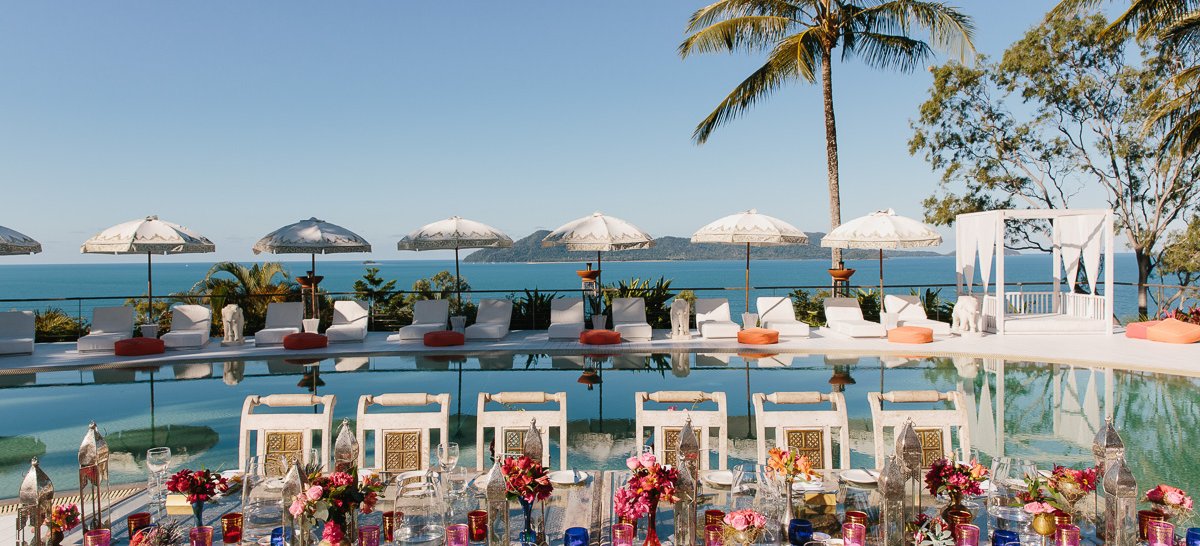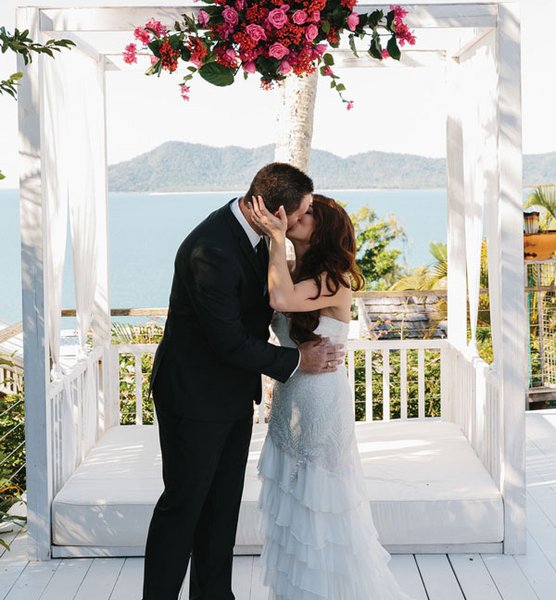 What is important to bear in mind when creating a destination wedding? 
"Embrace the landscape. Michael and I made sure the styling of our wedding did not interfere or compete with the view and natural surroundings. The vibe of the wedding was as relaxing and calming as the scenery itself and the decorations weren't excessive or unnecessary. The palm trees, plants and ocean remained the focus of the wedding."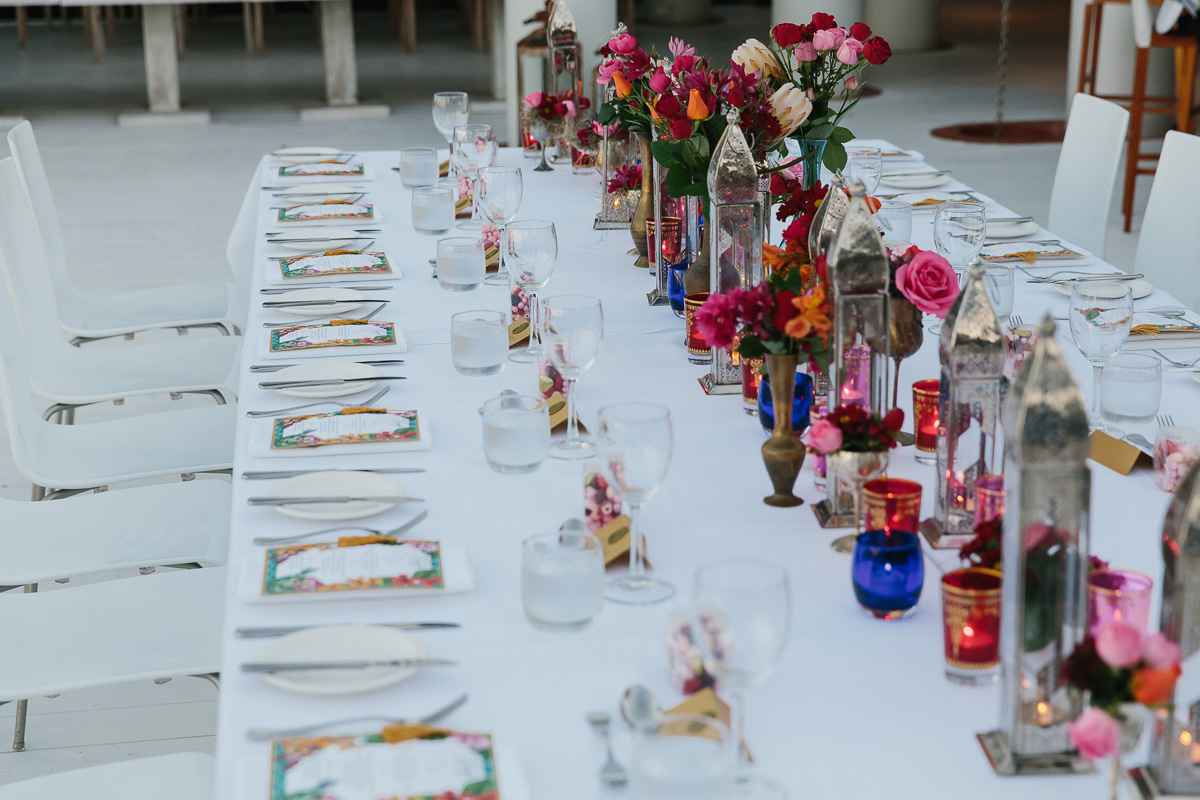 Describe your bouquet.
"Proteas, sea holly, Geraldton wax flowers, blue gum, chrysanthemums in ruby red and hot pink cluster gem roses looked bold and bright against my wedding gown and my bridesmaids' gold dresses. I wore Karen Willis Holmes' Rosetta gown. 
Its feather leaf embroidered detail suited the tropical environment and was a nod to the local wildlife. I always love a bit of sparkle so for me, the dress was the right blend of romance and modernity. My hairpiece featured jewels in blue and green."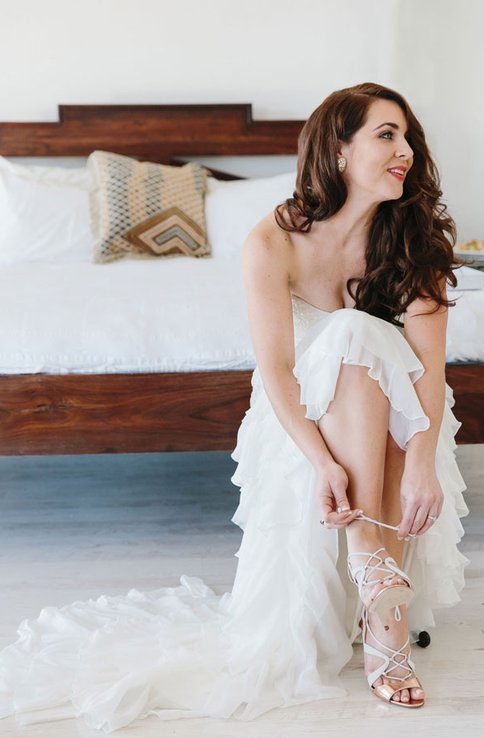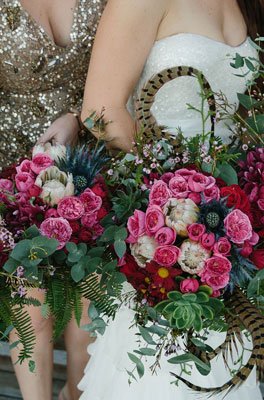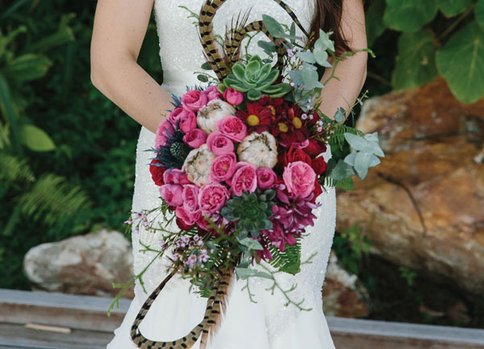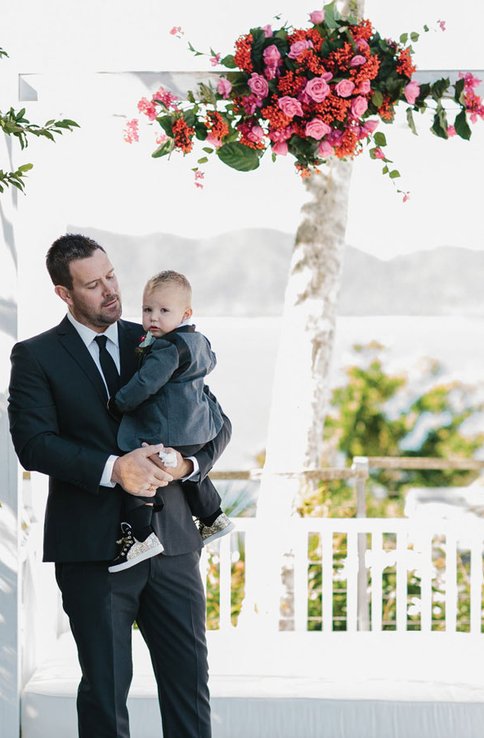 How did Michael propose?
"Michael proposed while we were on our 'babymoon'. I was 7 months pregnant with our first child. The wedding planning was a long process with a newborn baby. We eventually had to cancel the wedding we had begun planning because I soon became pregnant with my second baby!"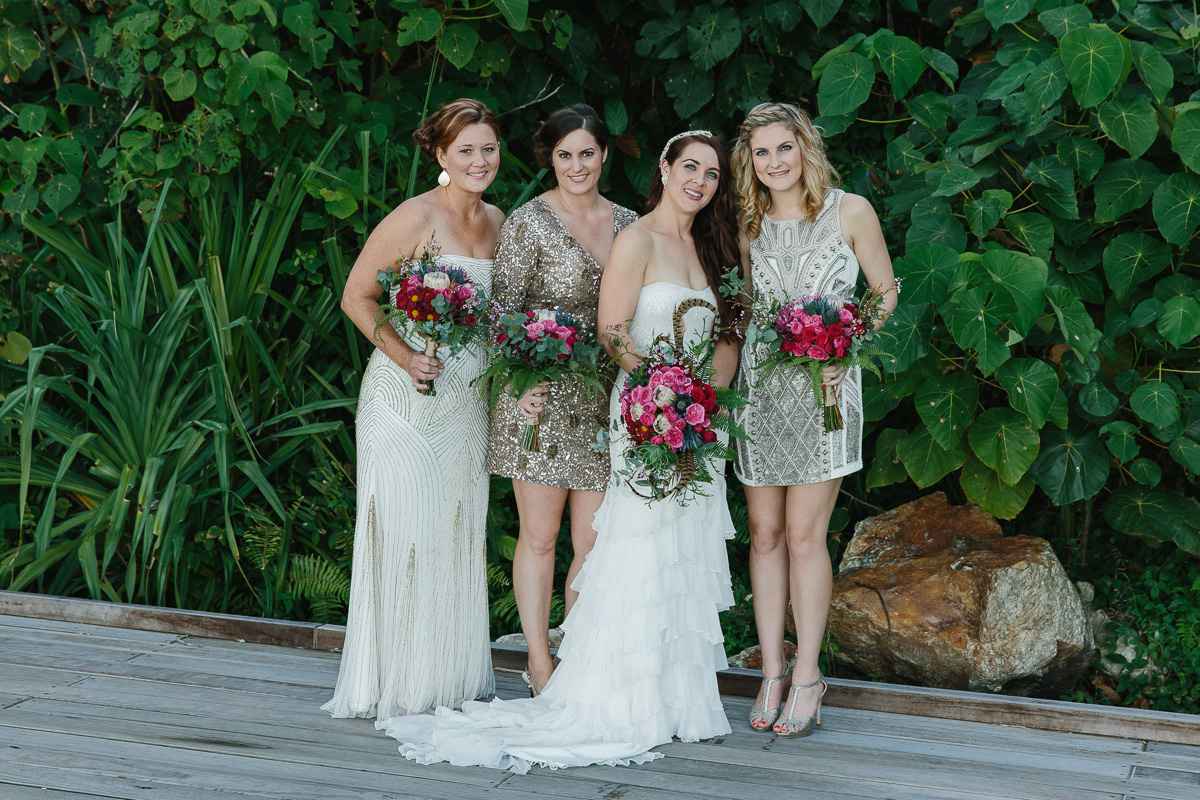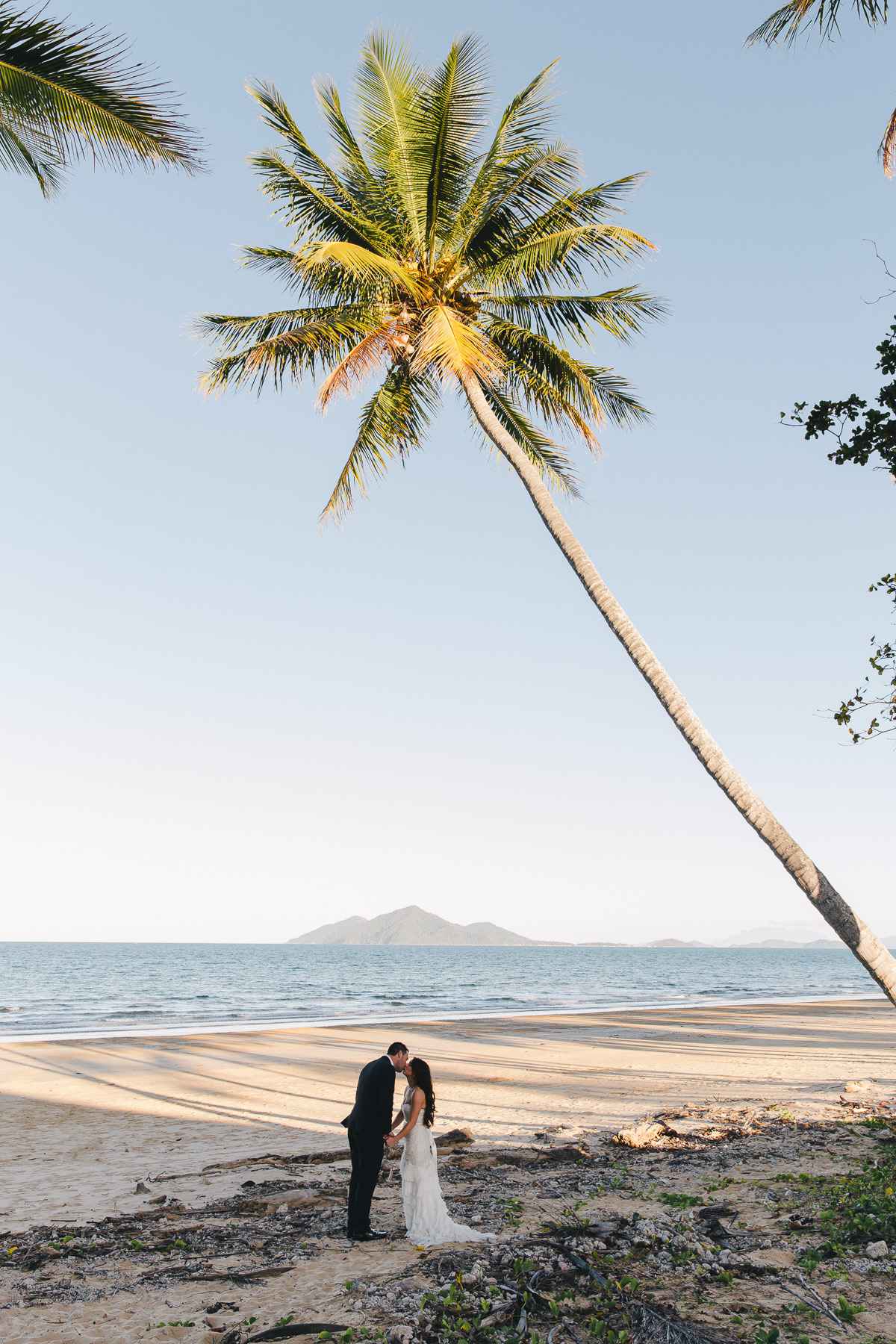 "How did you approach the planning of your wedding?" 
Styled shoots in magazines and blogs were very helpful however we knew that the luxurious poolside reception space with its incredible views and contemporary furniture would provide a base that was practically enough on its own.
For more inspirational wedding stories. Visit Real Weddings to find your perfect Queensland wedding venues!