Romi Levin and Jason Israelsohn wanted to create a style of wedding that had never been seen in Melbourne before. After a unique proposal high over the beaches of Melbourne in a helicopter, Jason and Romi's wedding was always going to be a distinctive and spectacular occasion.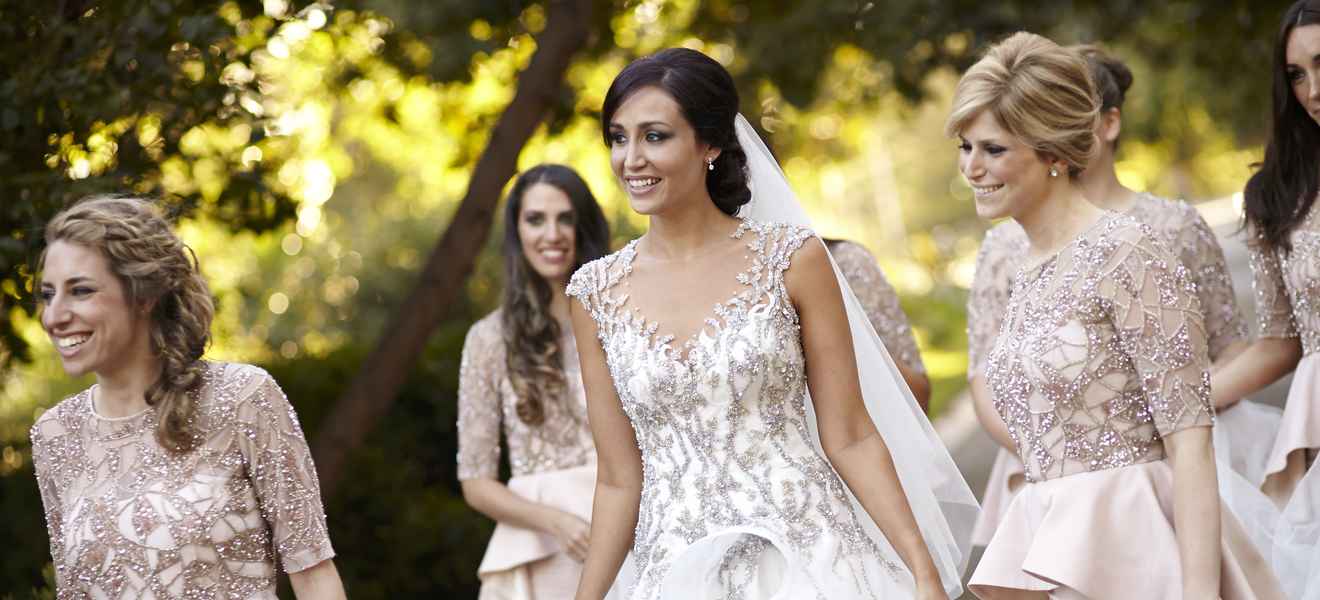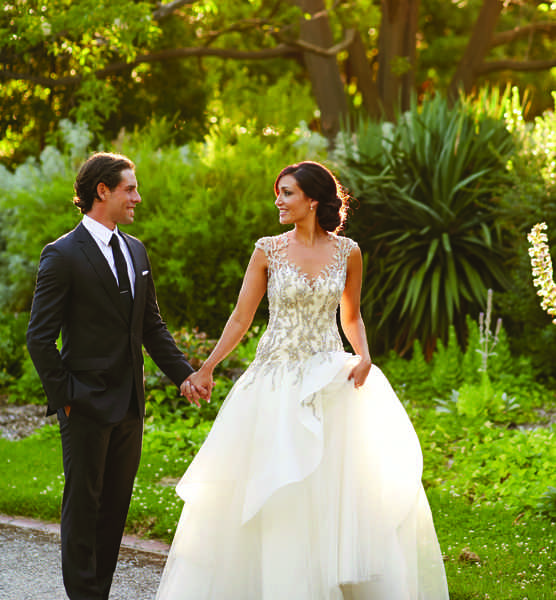 After dating for 7 years Romi had an inclination that Jason was going to pop the question, "If he hadn't proposed I wouldn't have been very impressed," Romi laughed.
Jason and Romi's mothers went to teachers' college together in South Africa and coincidentally their families immigrated to Australia. More than 20 years later Romi and Jason's relationship has reunited the old friends. Romi's mother did most of the organising for the wedding and Romi describes her as a natural planner.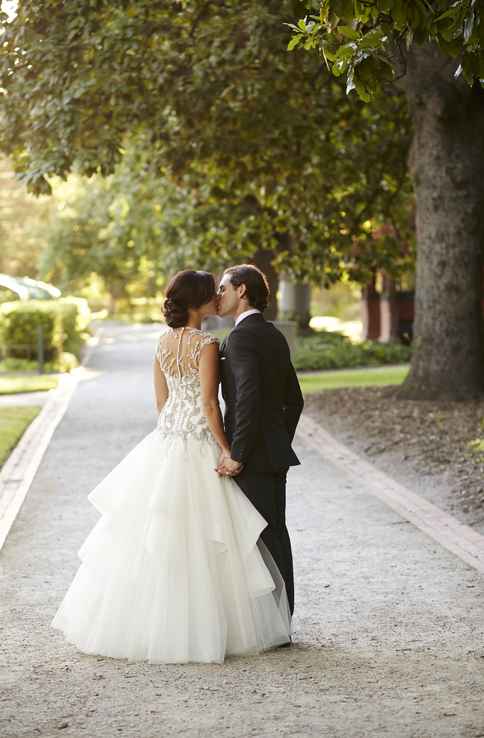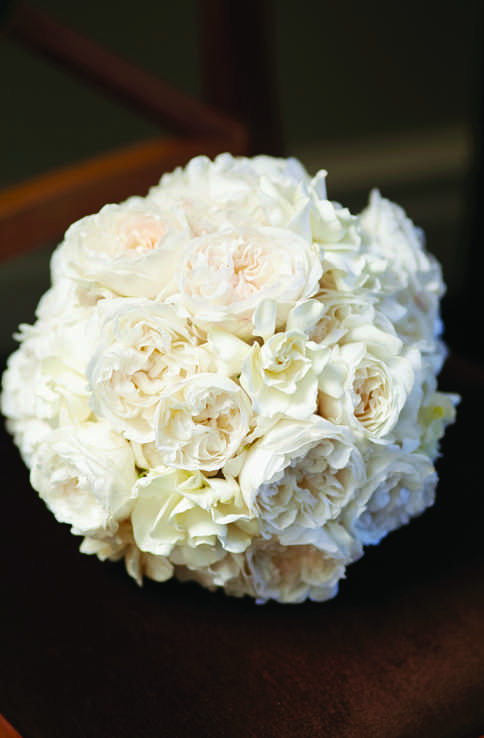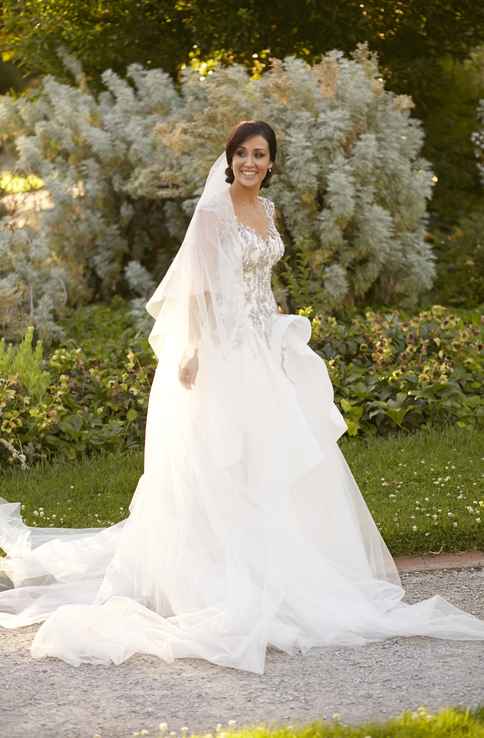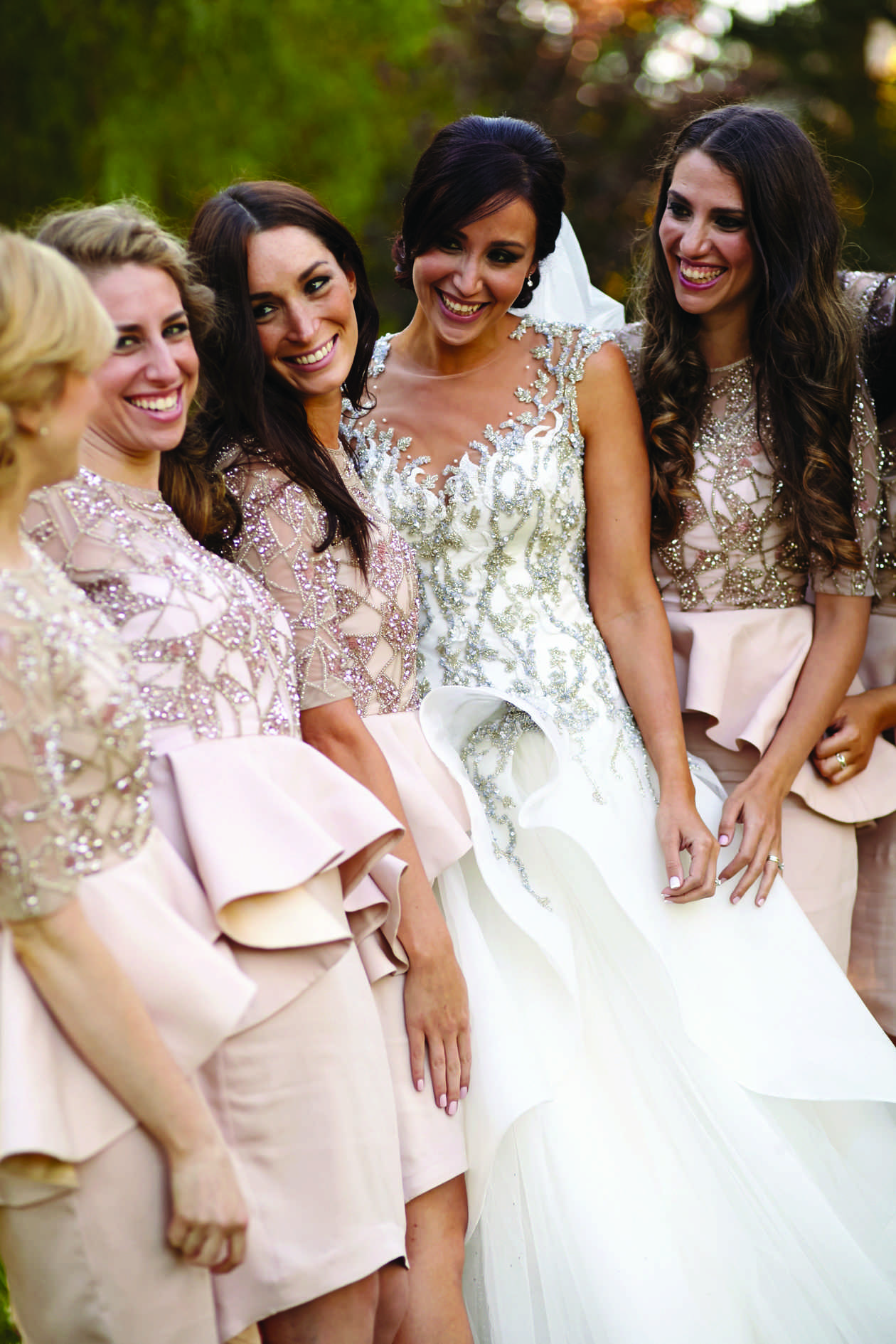 Romi spent months before her wedding looking at photos from opulent weddings around the world for inspiration. "I wanted our wedding to be romantic and modern, therefore our décor combined rich colours including pink, red and magenta." During their traditional Jewish ceremony, high tea was served to guests with a combination of sweet and savoury delights. 
Romi and Jason were married beneath a wedding arbour or Chuppah, which was covered with pink orchids that cascaded down the pillars. Their design had never been created in Australia before. Chefs preparing fresh pasta at a bar situated in the middle of the dance floor, was also an original and unique idea.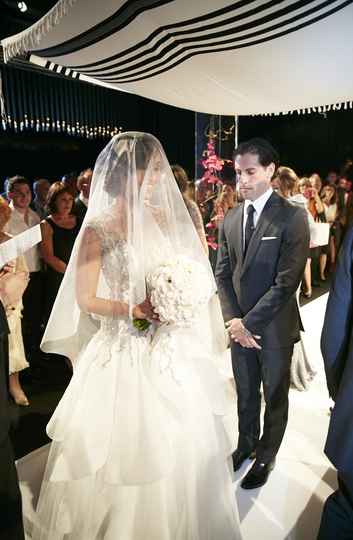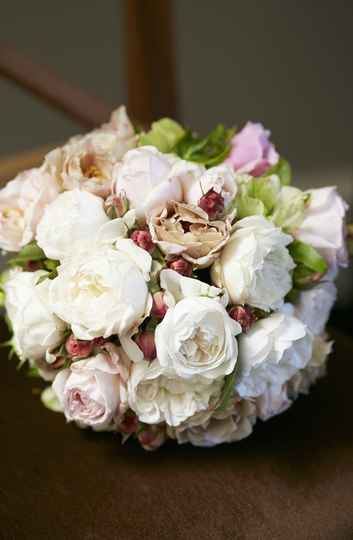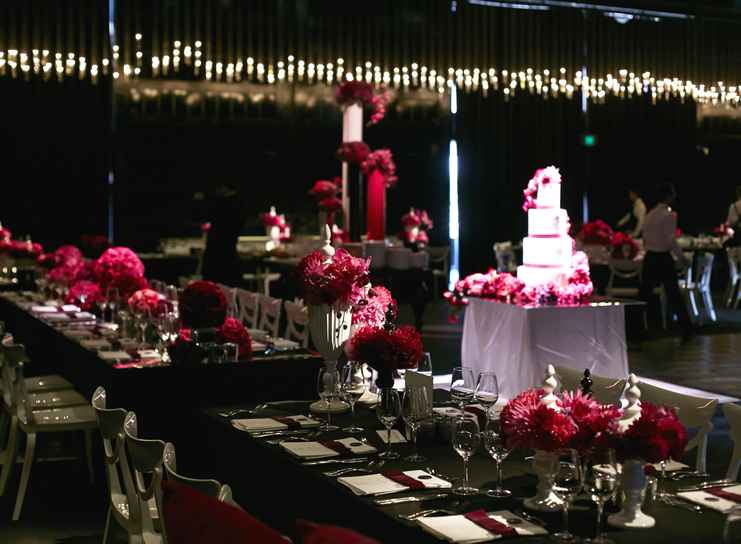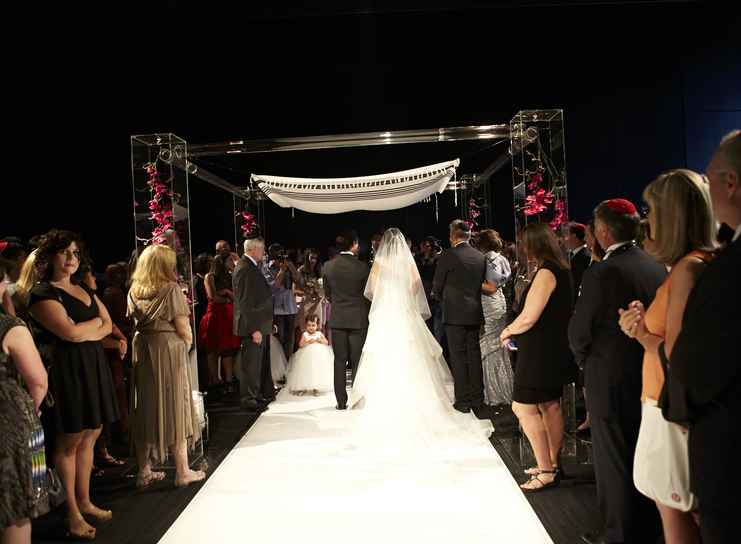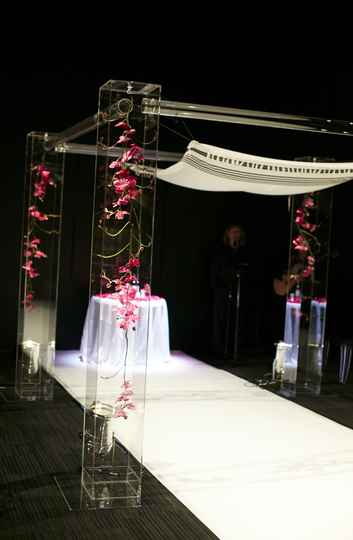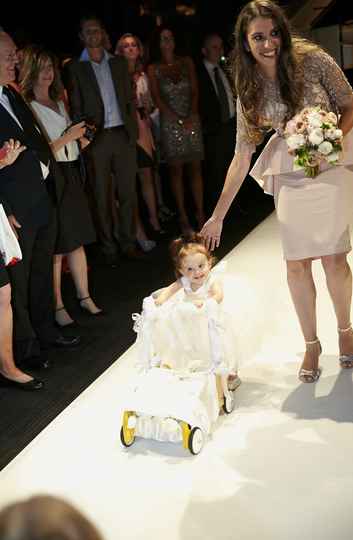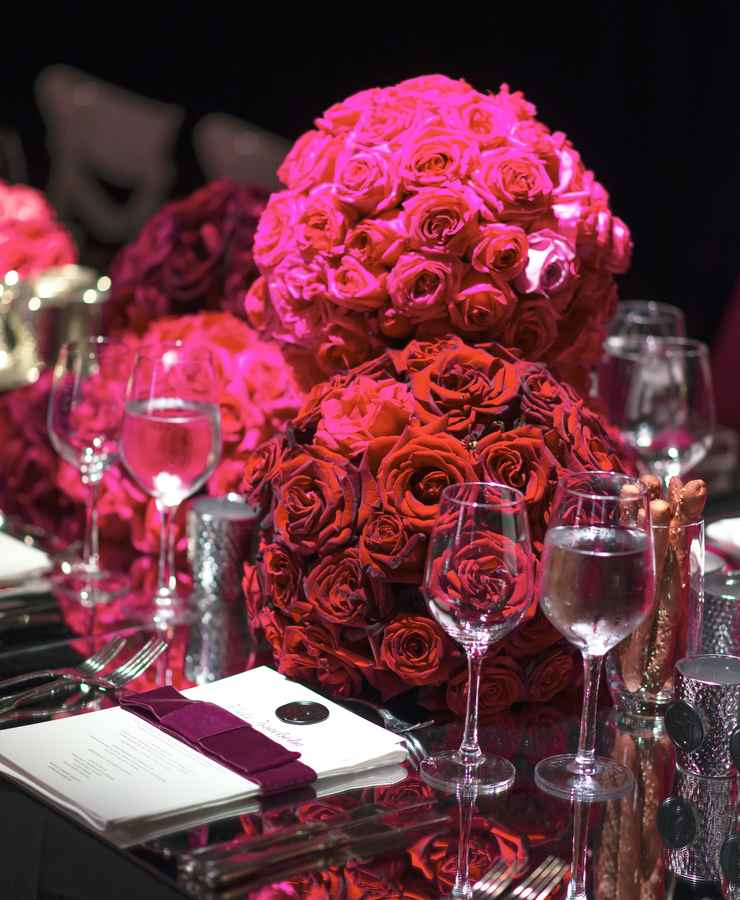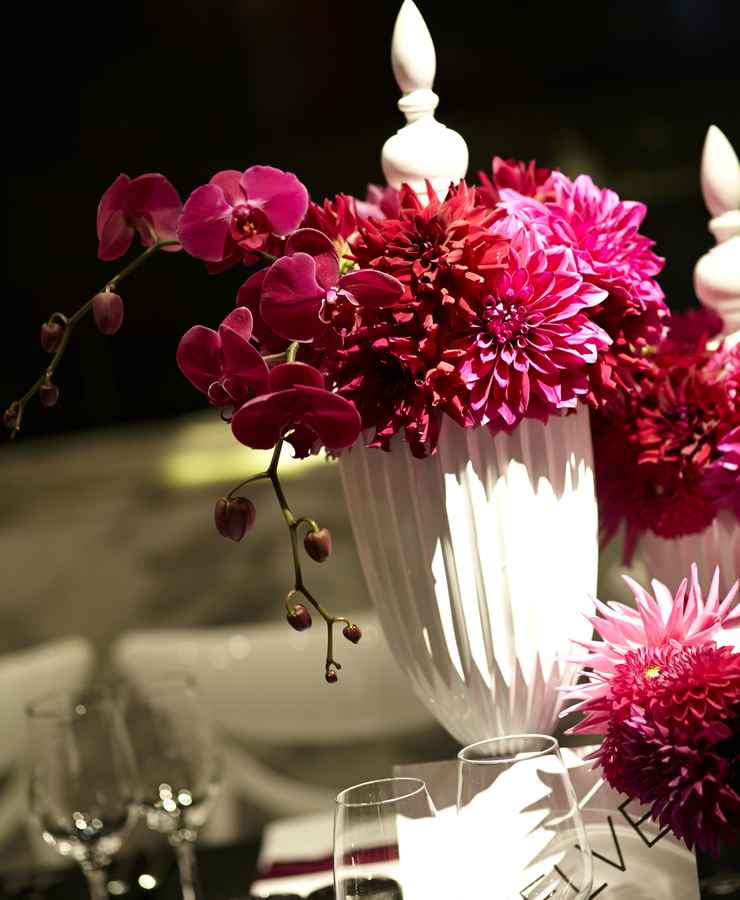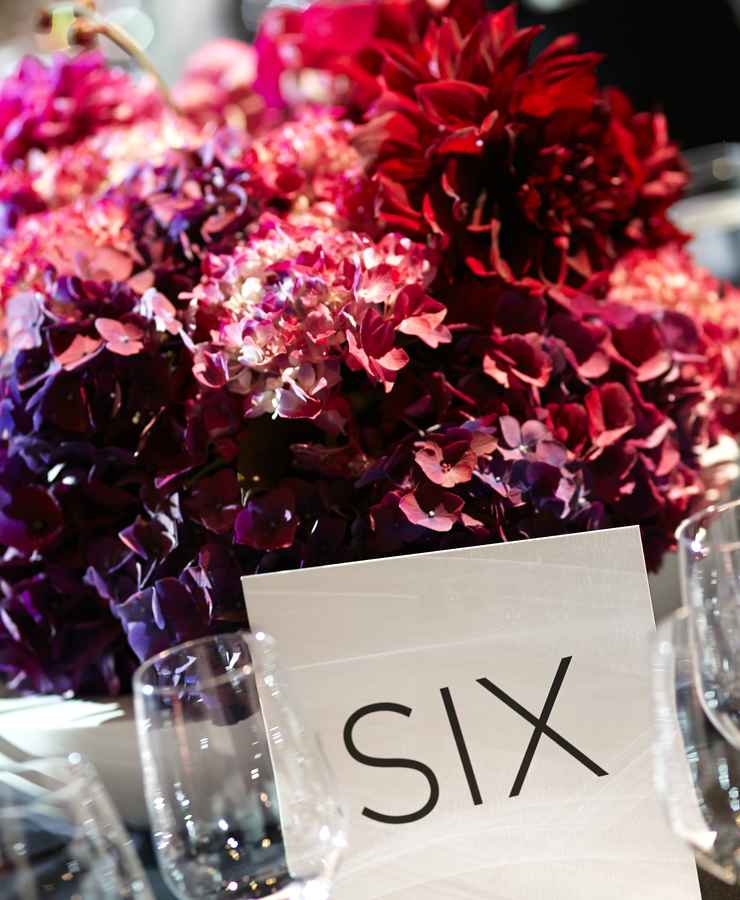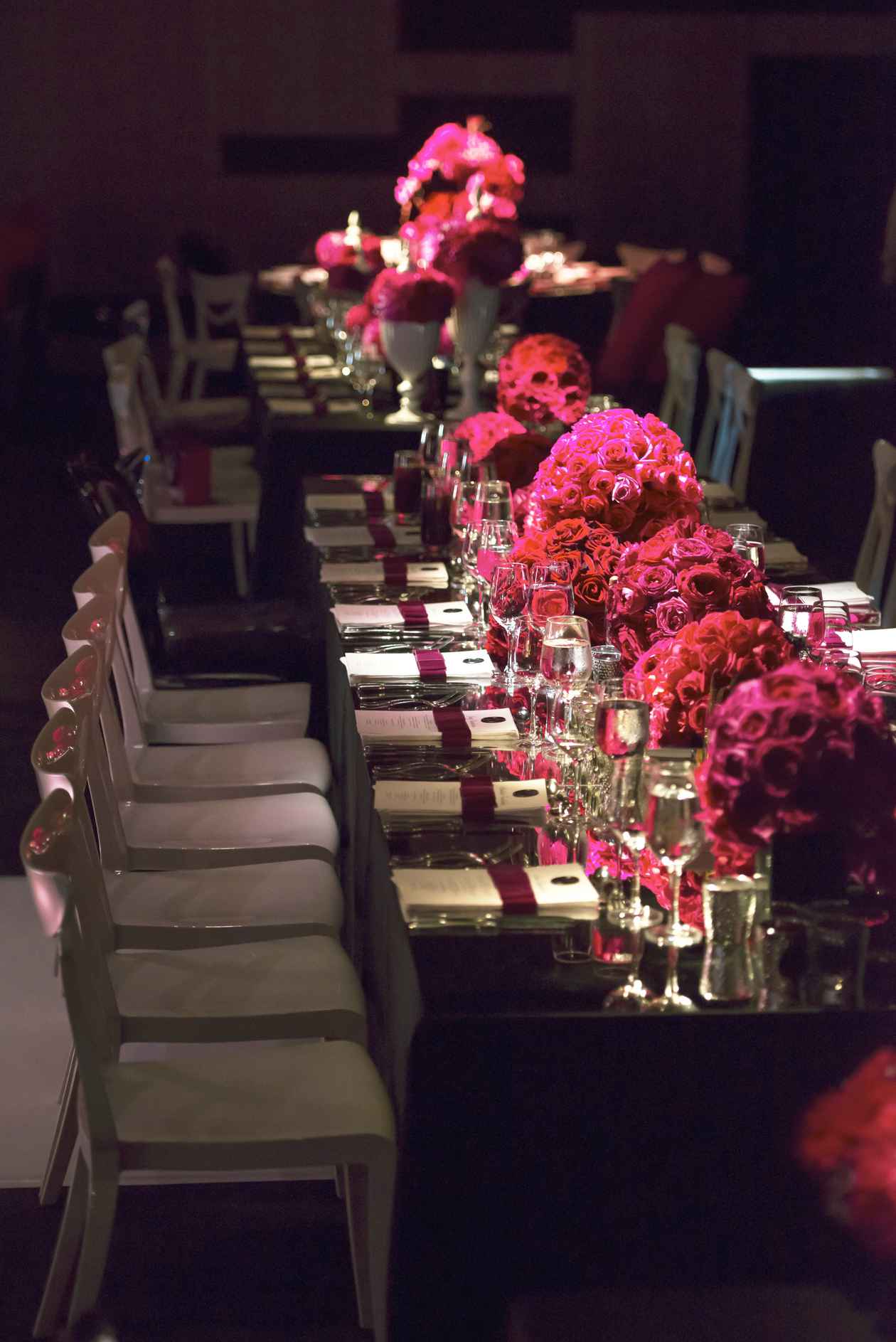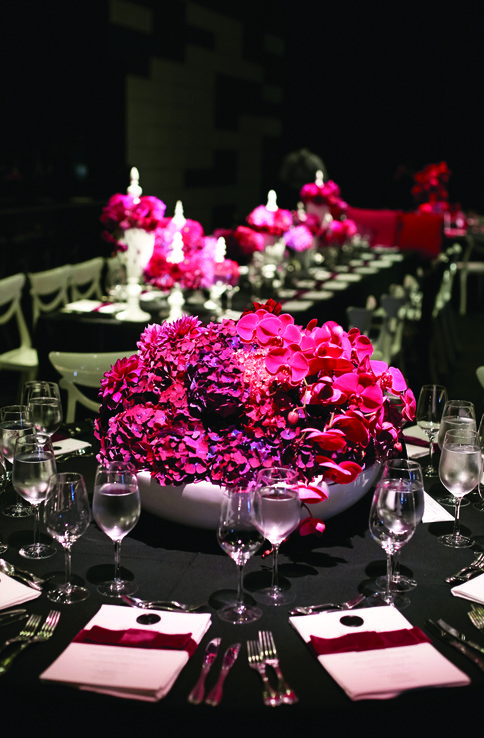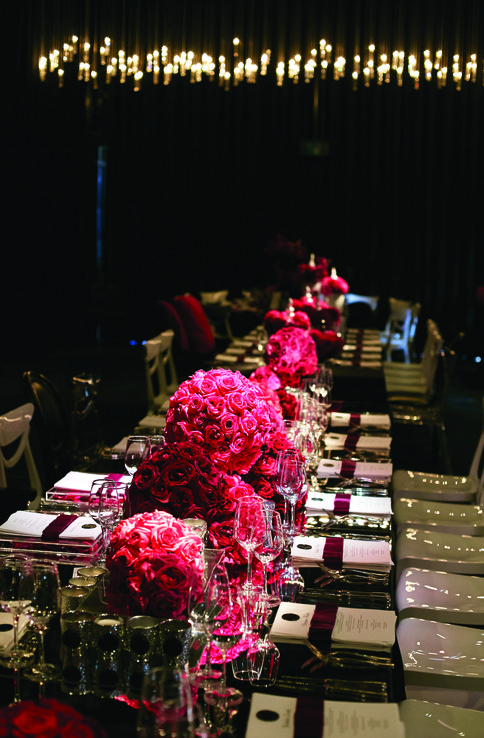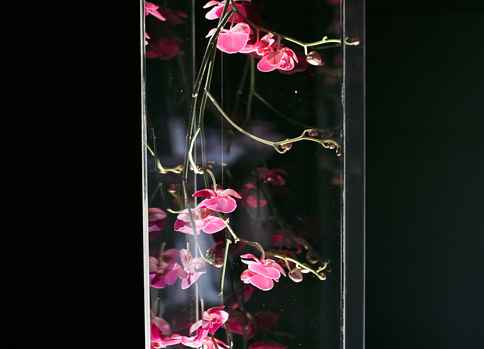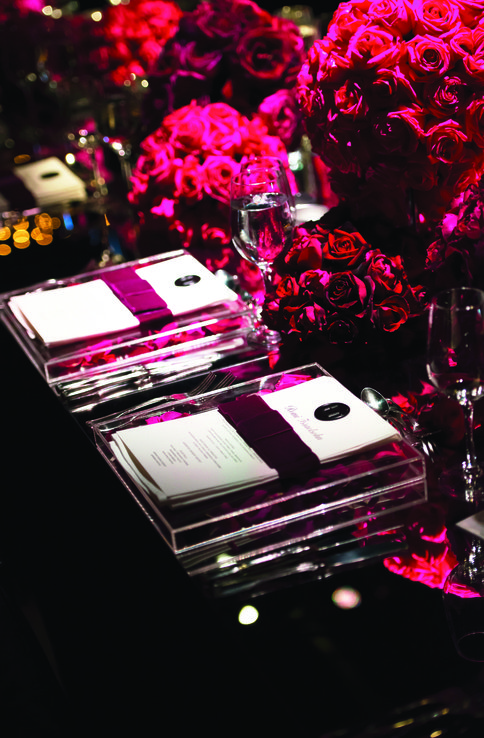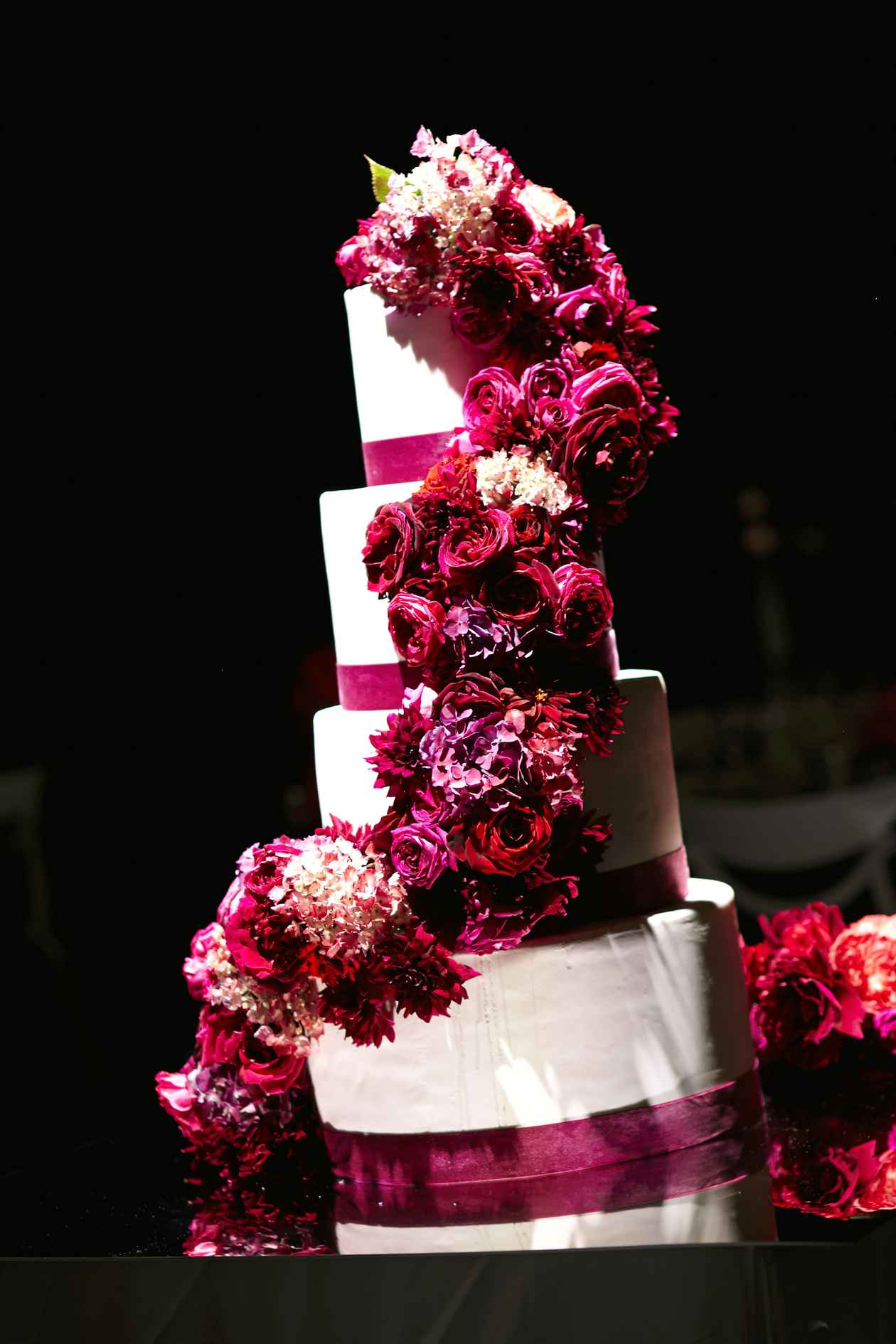 As a professional pastry chef, Romi collaborated with her caterer to create a decadent wedding menu. This included a dessert buffet laid on a long, 10 metre glass table. Chocolate pavlova was available as well as white chocolate mousse, and a 4-tier chocolate wedding cake. "I am a chocolate girl. Everything I do is chocolate!" Romi said.
The attention to detail at Romi and Jason's wedding was exceptional and this was also evident with Romi's wedding dress. "Every sparkling, silver bead on my gown was hand sewn while I was wearing it. This took a great deal of patience as the beading was incredibly intricate. I would stand for 3 hours at a time for my designer. It felt as though I lived at the studio," Romi laughed.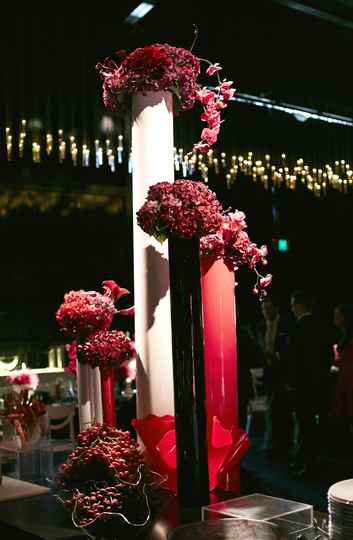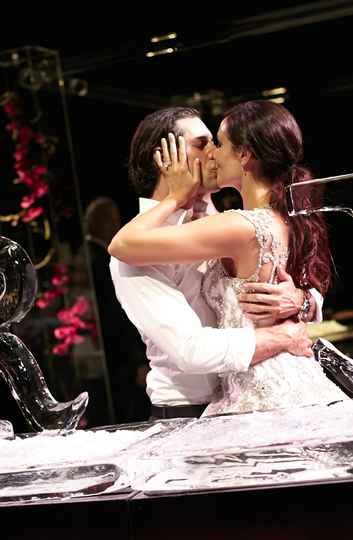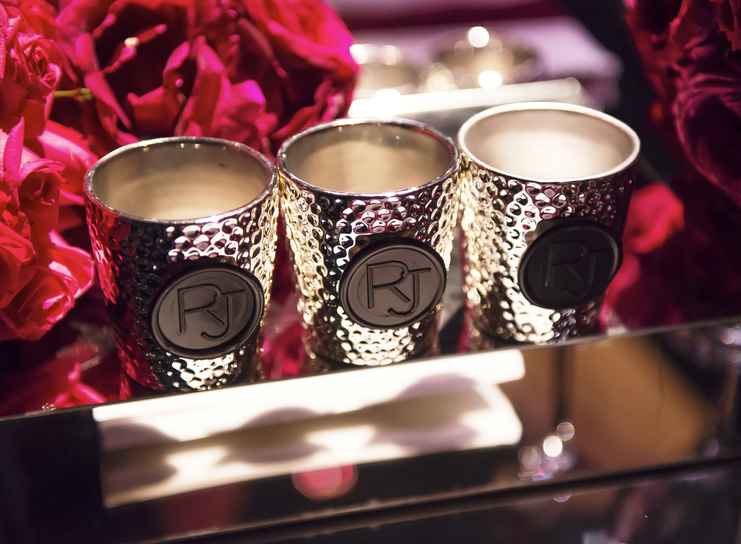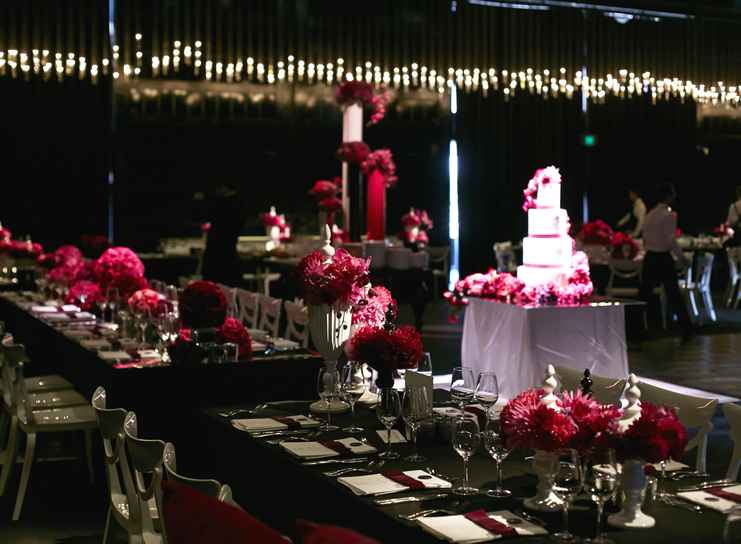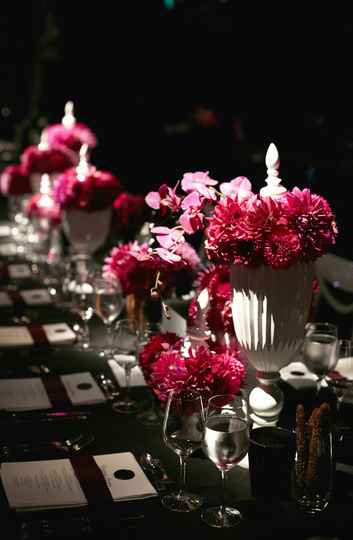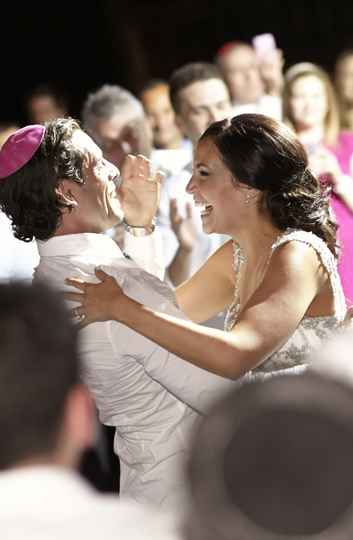 Jason and Romi's bridal party consisted of 7 groomsmen, 6 bridesmaids and 5 flowergirls. The bridesmaids wore rose coloured gowns with rose-gold tinted beading and a peplum design to match the style of Romi's dress. 
For more inspirational wedding stories. Visit Real Weddings to find your perfect Melbourne wedding venues!