At a Glance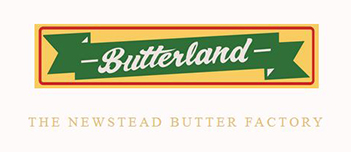 ---
Wedding Style
Butterland was built in 1904 in the Victorian gold rush township of Newstead, 16kms from Castlemaine, and 37kms from Daylesford. The Butter Factory operated as a successful dairy until 1975. In the early 80's it became a candle factory and manufacturing continued on the site until 2009. 
At Butterland, we love Weddings.
Each season, Butterland Weddings brings a distinct feel & aesthetic, and whether you marry in winter, spring, summer, or autumn the beauty of the wedding grounds is captivating. We continue to improve our wedding packages and working with culinary partners helps us understand the importance of customization to allow you to have an individualized and thoughtful wedding catering style.

With an average of 12 Weddings every year. Butterland ensures that we continue to be unique, and a relaxed Country Wedding Venue that offers an extraordinarily beautiful setting in which to celebrate your love and unity. We welcome any conversation about how we can be a part of your wedding day. 
Butterland can host your organization or business, offering a truly unique space for your audience. Workshops and training are held in our light-filled space, allowing a distraction-free environment for true immersion. We can facilitate your needs end-to-end, from AV, workshops, catering, or even accommodation.


Butterland hosts a limited number of event lunches per year with curated speakers, delicious local produce, and wine. But perhaps you would like to host your own long lunch?
A milestone event or occasion can be accommodated for you and your guests, allowing for an authentically memorable experience. We'd love to help you bring your long lunch idea to life.
Give us a call now and let's discuss your wedding plans or get your obligation free quote today and we'll get in touch with you within 24 hrs!
Request Wedding Pack & Pricing
2-4 Tivey St. Newstead, VIC