At a Glance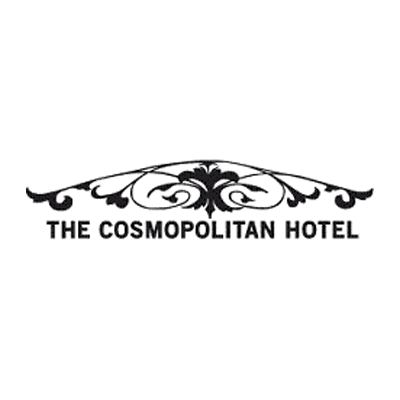 ---
Style:
The beautiful historic gardens with the century-old elms provide a perfect setting to conduct the ceremony with the Stables or Private Dining Room available for that special celebration.

Set in an acre of established gardens, The Cosmo is part of country Victoria's heritage. Badly damaged by fire in 2005 the hotel has been lovingly and respectfully rebuilt and radiates country charm.
Capacity:
The Cosmopolitan Stables seat up to 65 guests and can be increased up to 125 capacity with the addition of a marquee
The Cosmopolitan Hotel Historic Garden Weddings
Trentham's Historic Heart
Sitting proud on the corner of High Street and Cosmo Road, The Cosmopolitan Wedding Venue has long held a place in the heart of the Trentham community.
Built circa 1866, its sweeping weatherboard verandahs have witnessed countless local stories. It's the pub on the corner where your grandfather might have had his first lemonade, and his first beer, just as his father had done before him. But in 2005 The Cosmopolitan story took an unexpected turn when a fire ravaged the iconic pub.
2009 marked a new beginning for The Cosmo with new owners driven by a vision of the pub's glory days – of exceptional food, wine and the company of great friends – their plans to rebuild and restore The Cosmo became the talk of the town.
Daylesford Weddings
The Cosmopolitan offers a unique and delightful venue for weddings, events and other private functions
Our beautiful historic gardens are the perfect place to hold a wedding ceremony with the Stables or private Dining Room available for your special celebration.
Enjoy a truly regional experience with menus utilizing the finest local seasonal produce and wine, beer and cider list featuring the region's best.
We can accommodate up to 125 guests for a sit-down meal with increased capacity for cocktail style functions. 
The Garden Wedding Venue
There's simply no place one could prefer to be than amidst the laid-back ambiance of The Cosmopolitan Gardens. Eat, drink, love local, under the canopy of century-old elms; or beyond the elms, wander picturesque paths as they meander through an acre of heritage garden.
And there's plenty of room for the kids and the dog to run around, while you kick back and relax.
Corner High St and Cosmo Rd Trentham Vic