Kylie and Ben were enjoying a picnic when Ben suddenly bent down on one knee to propose. Afterwards, a speedboat took Kylie and Ben aboard the cruiser, where Kylie was ushered downstairs to find a new dress, shoes, and accessories waiting for her. 
Once she'd changed, they cruised into Circular Quay, where 30 close friends waving balloons and banners were waiting celebrate their engagement.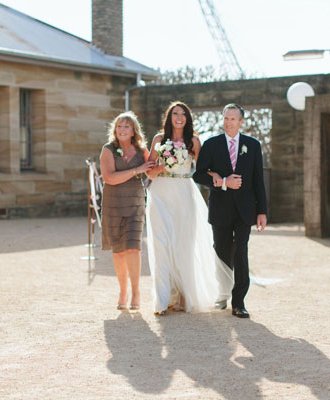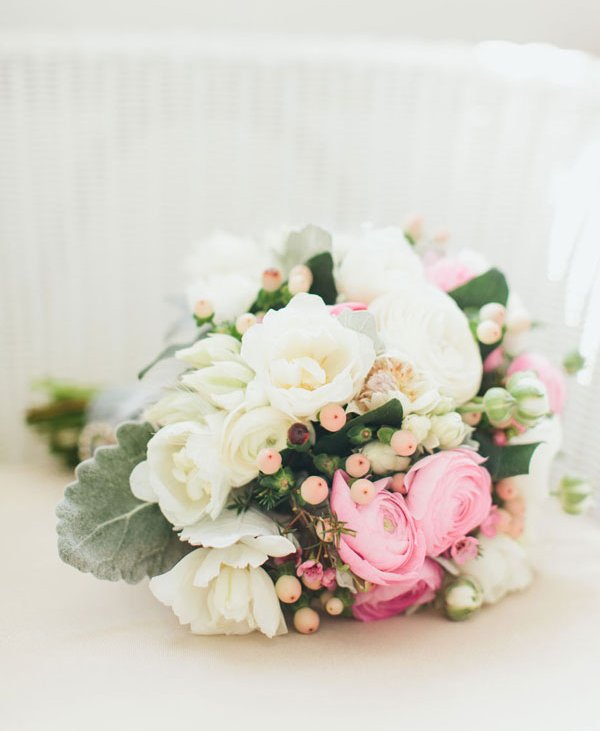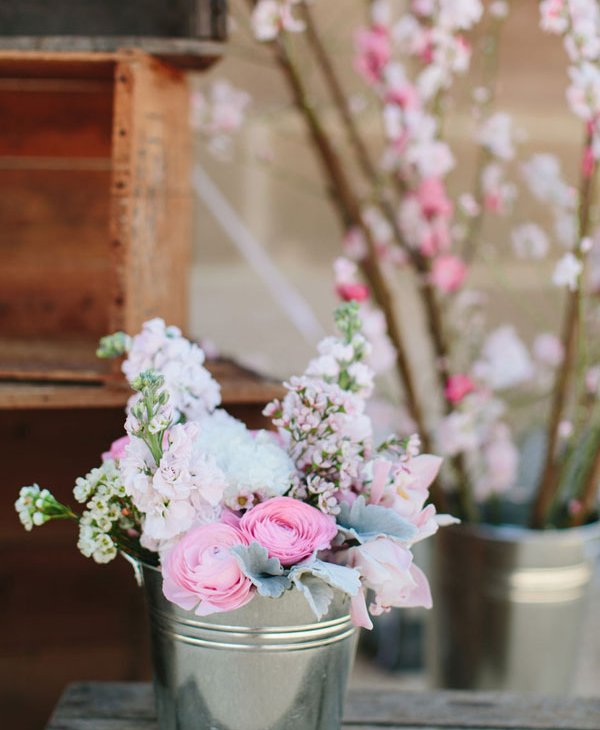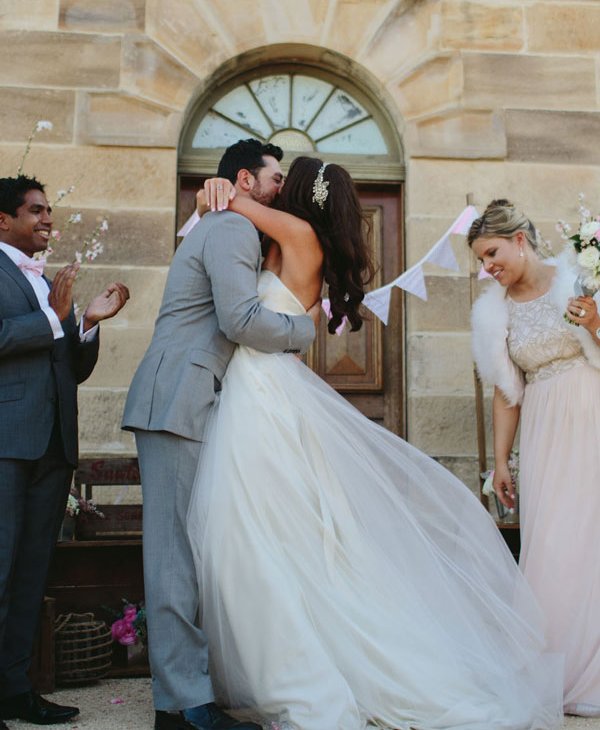 Finding the perfect venue was one of the hardest aspects of the wedding planning process for Kylie and Ben. "We had two key requirements; we wanted a non traditional, unique space and it had to be be on the water."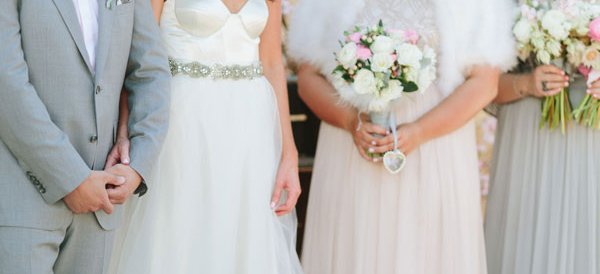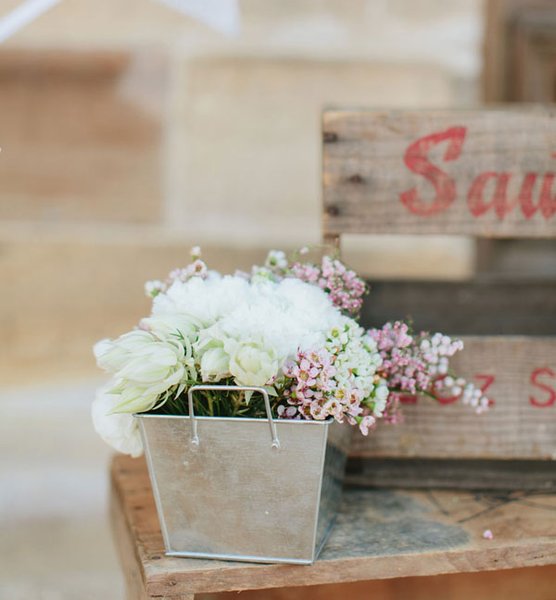 Surprise Location
"We wanted the whole day to be a surprise for our guests so the location was a secret, all they knew was that they had to meet a person with a giant balloon at the Quay. They were then taken across to the island, via ferry ride on the harbour.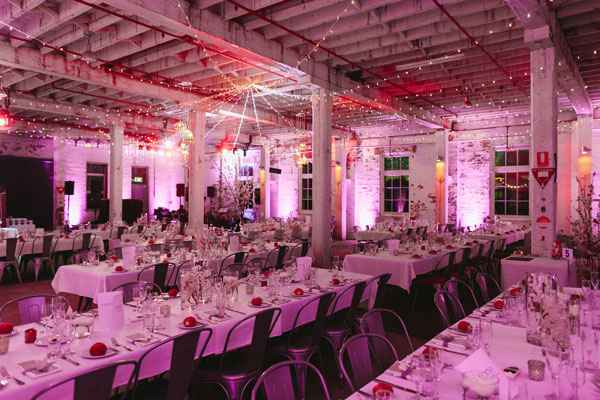 When deciding on the overall theme for their wedding, Kylie and Ben wanted to incorporate a Japanese element, as Ben's mother and grandmothers have Japanese heritage.

To achieve this they used Kylie's favourite flowers, cherry blossoms, throughout the styling; 1000 paper cranes made by Ben's grandmother, hanging above the dance floor; and bamboo palms in the chill-out area.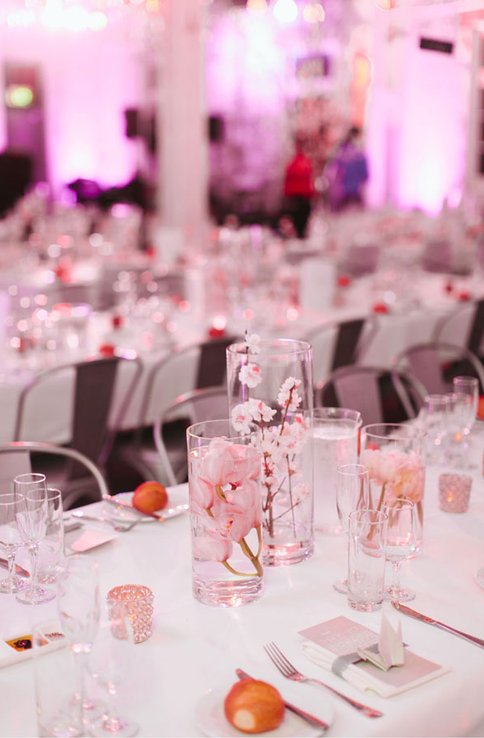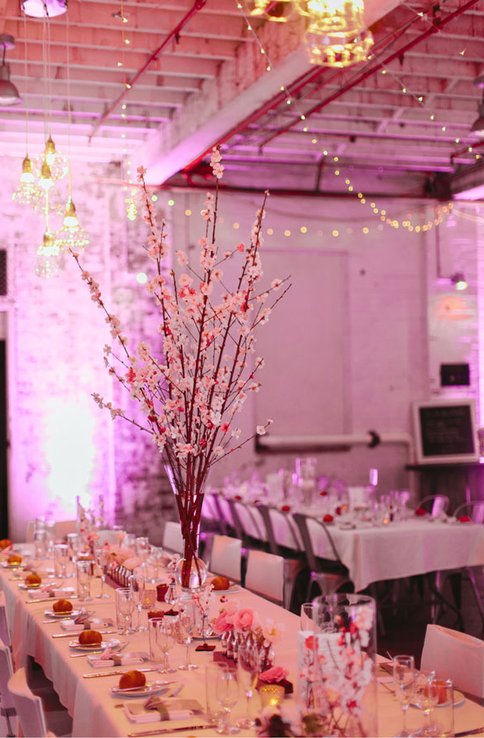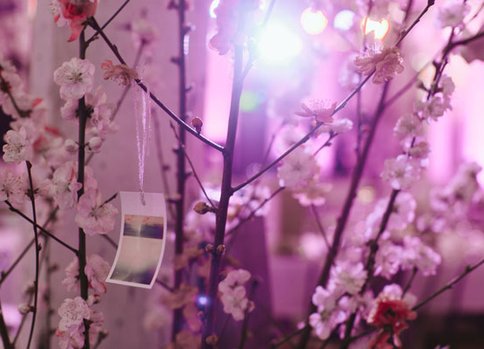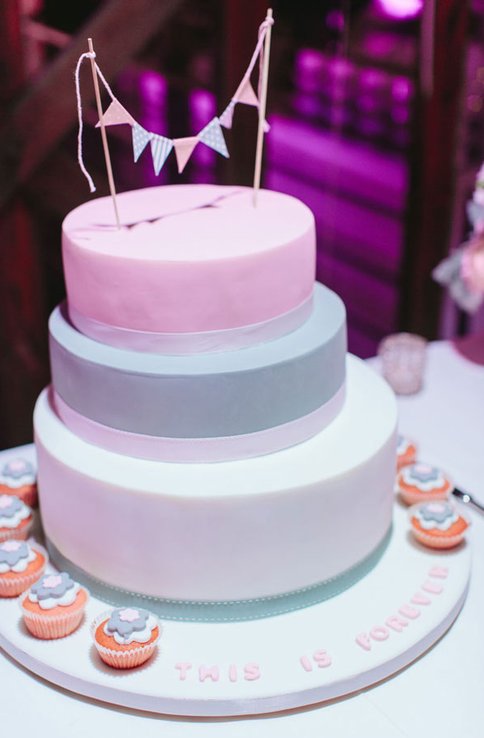 Kylie and Ben chose to have a honeymoon gift registry with a travel agent, allowing them to embark on their dream honeymoon to the Seychelles Islands. The greatest gift of all came afterwards, finding out they had returned home pregnant with their first child, "our very own honeymoon baby," said Kylie.