When Louise and James Lanyon met through a mutual friend, it was "a different kind of feeling from the very start".  "We both knew we had something pretty special looking back at those early days," Louise said.
The couple became engaged on their ten year anniversary and adored the process of planning a wedding ceremony and reception at The Deck at The Prince, by the shimmering waters of Port Phillip Bay. The couple took cues from the raw rusticity of the St Kilda venue's expansive timber deck, choosing to remain consistent with their own aesthetic and keeping the styling classic, light and understated.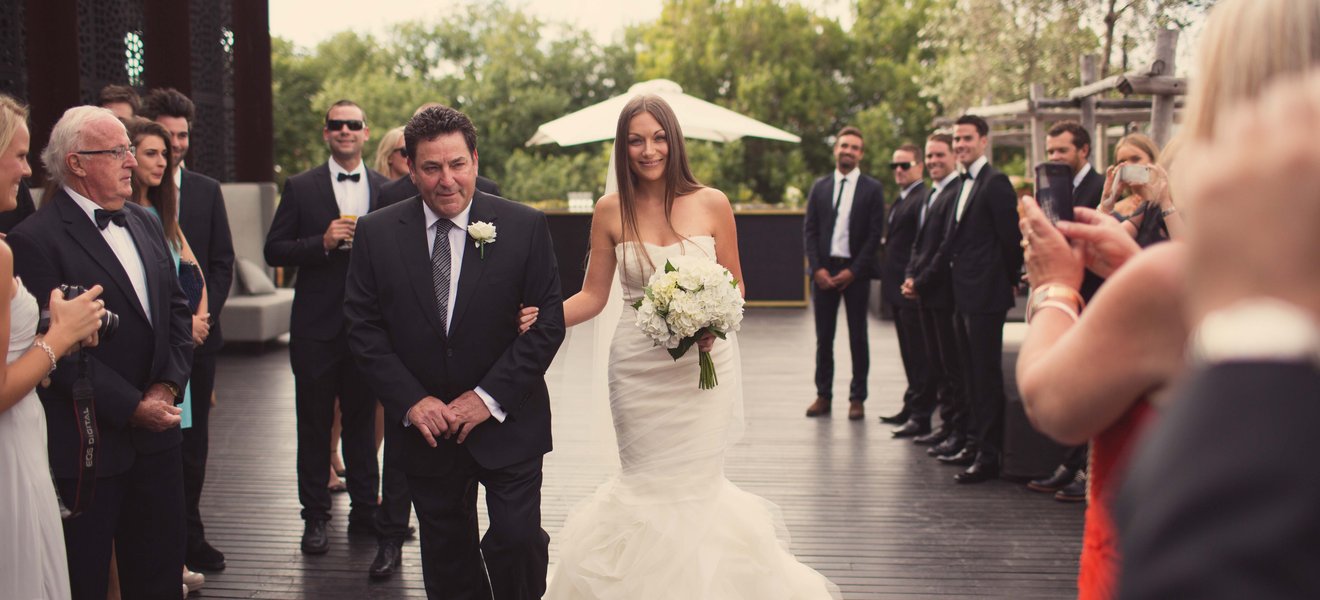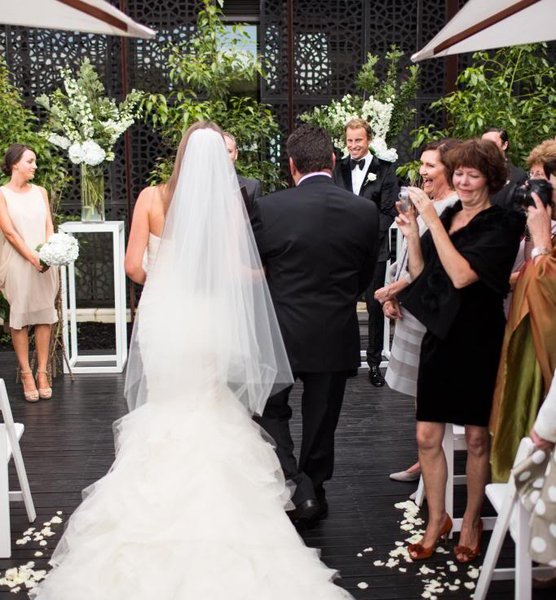 Candles, lush greenery and hydrangeas added to the romance of the ceremony, and Louise walked down an aisle lined with rose petals wearing her dream gown – a strapless fishtail design with soft organza and tulle detailing through the bottom, creating a soft mermaid sillhouette.
"I was originally going to get my gown made until James surprised me with tickets to New York to meet up with some girlfriends. So I made an appointment with a well known designer purely to see her gowns in real life as I have loved her deconstructed feminine style for as long as I can remember," she said.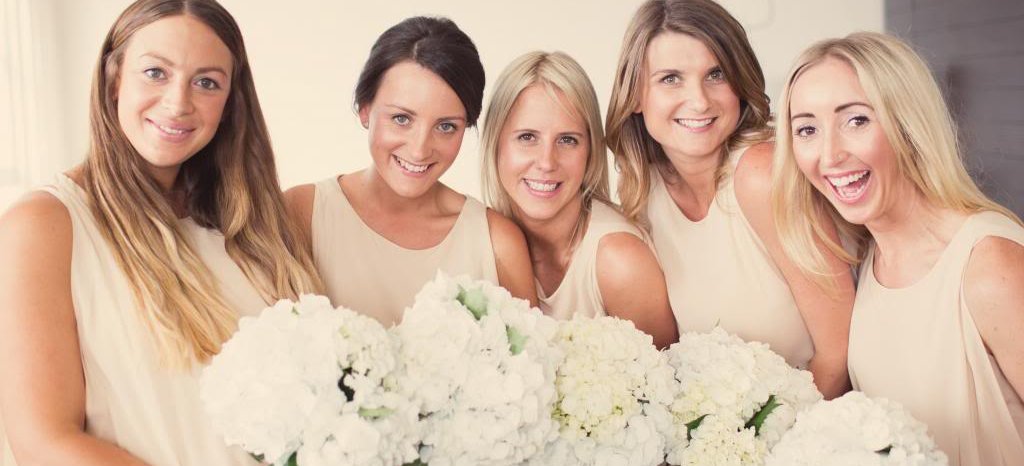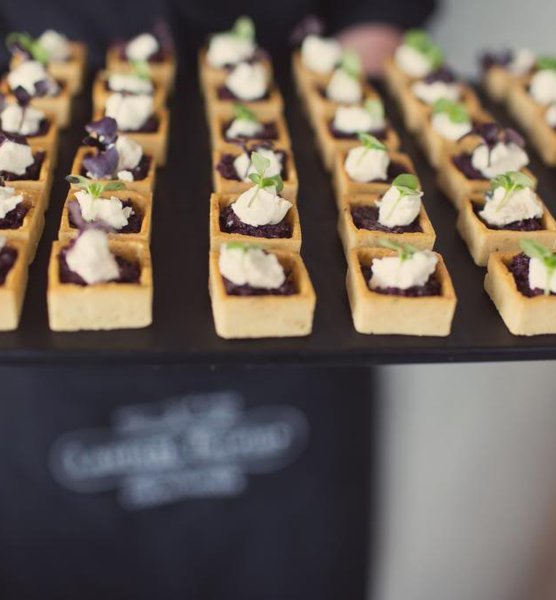 James looked just as sharp in a luxe black velvet designer jacket, fitted shirt with oversized raised collar, narrow legged pants and incredible black patent leather shoes. "Talk about outshining the bride!" Louise laughed. 
In a break with tradition, both Louise and James' families gave them away.

"It was a nice way of including everyone," Louise said.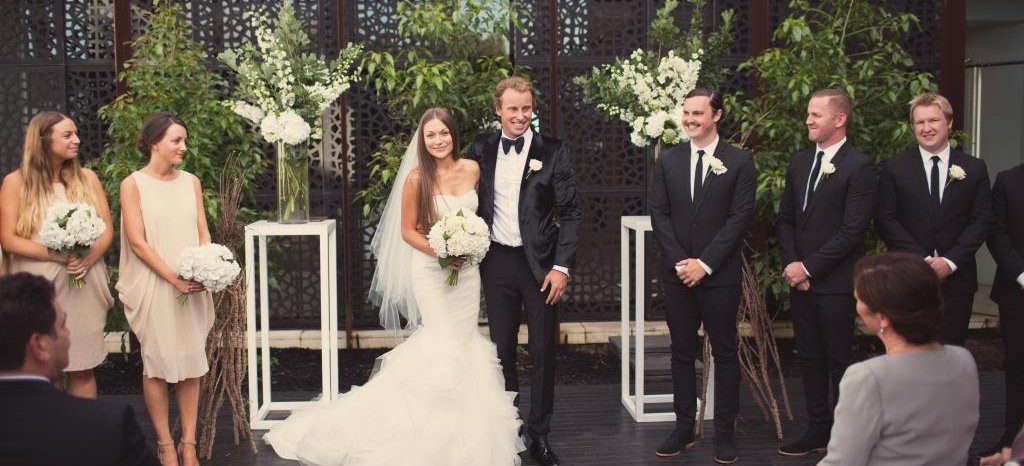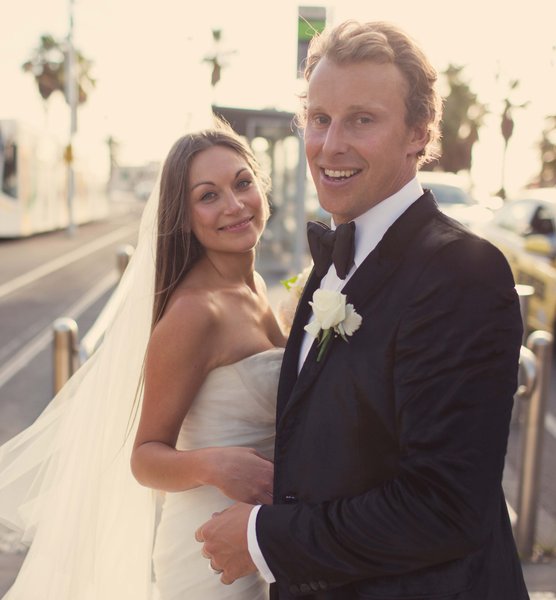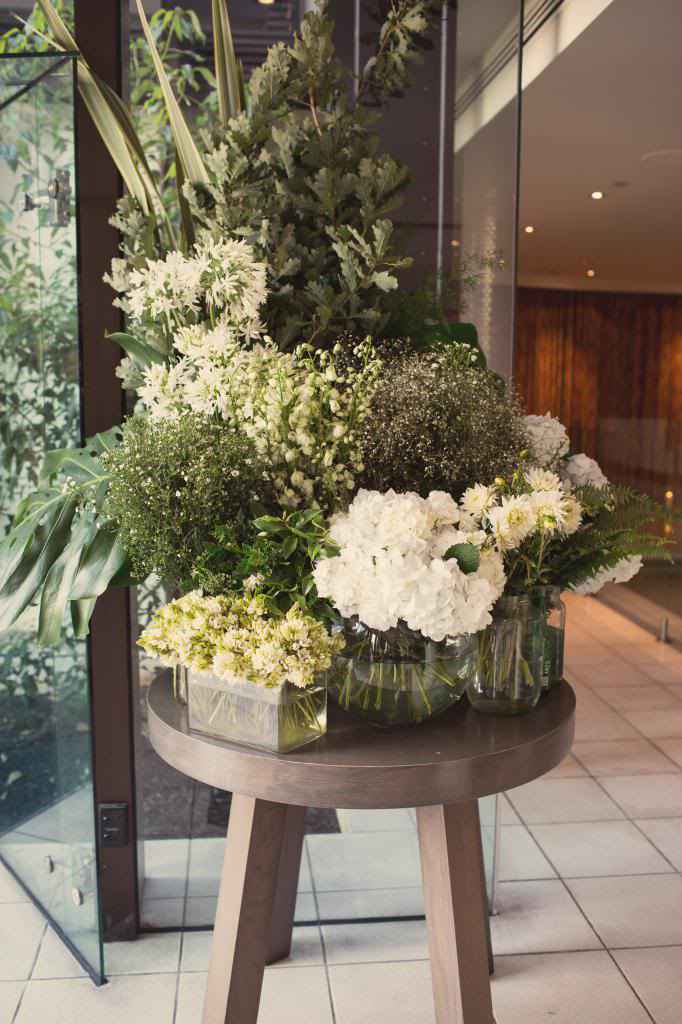 After the ceremony, guests enjoyed canapes before being welcomed indoors, where a breathtaking table display of white hydrangea, gladioli, king ferns, magnolias and delphiniums provided a focal point in the light-filled gallery space, with its floor-to-ceiling windows. 
For more inspirational wedding stories, visit Real Weddings and find your perfect wedding venues.