At a Glance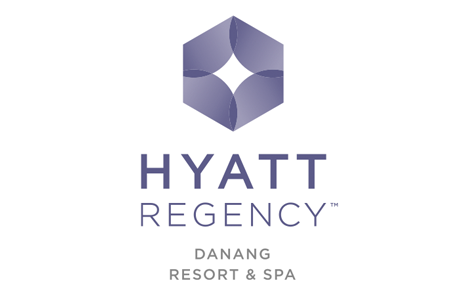 ---
Style
Whatever the agenda of your holiday, Danang wedding and honeymoon is a prime location for all types of visitors. Beachcomers will delight in the myriad of opportunities to make a splash – with unspoiled shores, hidden bays along Danang's beaches, that were voted among the most luxurious beaches on the planet by Forbes Magazine.   Gastronomes, prepare to whet your appetite. The cuisines of the centre are a creole of culture, influenced by centuries of Chinese, French and Japanese influence. Just minutes from the heritage town of Hoi An and a few hours to the former capital of Hue, those with a penchant for history will not be disappointed. Moreover, My Son, home to the remaining palatial constructs of the Champa Kings, lies just outside of Danang. Naturists will also be enchanted by the forested areas of Bach Ma and Son Tra Peninsula, and other beautiful sights abound.

Situated on a tranquil stretch of white sandy beach, at the gateway to the vibrant city of Danang, Hyatt Regency Danang Resort and Spa is an ideal base to explore the exotic charms of Central Vietnam no matter the occasion, from meetings and events to memorable family vacations.
Capacity
Romantic venues range from the Regency Ballroom to poolside and beachfront venues with spectacular views with capacity from 20 up to 450 guests.
A memorable luxury beach resort in Da Nang perfect for Weddings and Honeymoons
ACCOMMODATION
Hyatt Regency Danang Resort and Spa reflects contemporary design accented by Vietnamese-style architectural elements, indigenous timber, ceramic tea settings and Oriental art creating a relaxing Asian resort ambiance. Offering a choice of room types, all with gorgeous sea views, the resort comprises 198 guestrooms and suites, 157 one-to-three bedroom residences and 20 three-bedroom villas.
COMFORT
In the centre of the resort's oceanfront is a labyrinthine pool where guests can enjoy the spacious swimming area or splash about in the narrower shallows. Alternatively, they may choose from four other swimming pools that are ideal for relaxation, children's activities or just a leisurely swim.  Both upscale and casual dining options are located around the pool, all with views of the ocean, the stunning Son Tra Peninsula, Cham Islands and the tropical terrain behind. Other resort facilities include a fitness centre, tennis courts and Camp Hyatt offering a wide range of activities for children and younger guests. VIE Spa has ten private treatment rooms, including eight singles and two doubles offering a true wellness experience coupling traditional and innovative therapies and treatments.
VIE Spa
The spa offers a true wellness experience coupling traditional and innovative therapies and treatments.  Cradled by the mountains and the sea, VIE Spa is a tranquil sanctuary built in harmony with its natural environment. Signature treatments include Mountain Air treatments to energise and uplift; Expansive Sea – to calm and de-stress; and Pure Earth – to purify and nourish. VIE Spa has ten private treatment rooms including eight singles and two doubles.
Give us a call now and let's discuss your wedding and honeymoon plans or get your obligation free quote today and we'll get in touch with you within 24 hrs!
Request Honeymoon or Wedding Brochure
5 Truong Sa Street, Ngu Hanh Son Dist. Danang,