It was a spring day when Michelle walked down the aisle on the arm of her father in Melbourne's picturesque Royal Botanic Gardens. She laughed at a joke her father made to calm her nerves, and thought to herself how lucky she was as she finally laid eyes on James, her husband to be. 
Wearing a stunning vintage gown found in their hometown of London, the raven-haired Michelle and James exchanged vows in an intimate ceremony in front of close family and friends.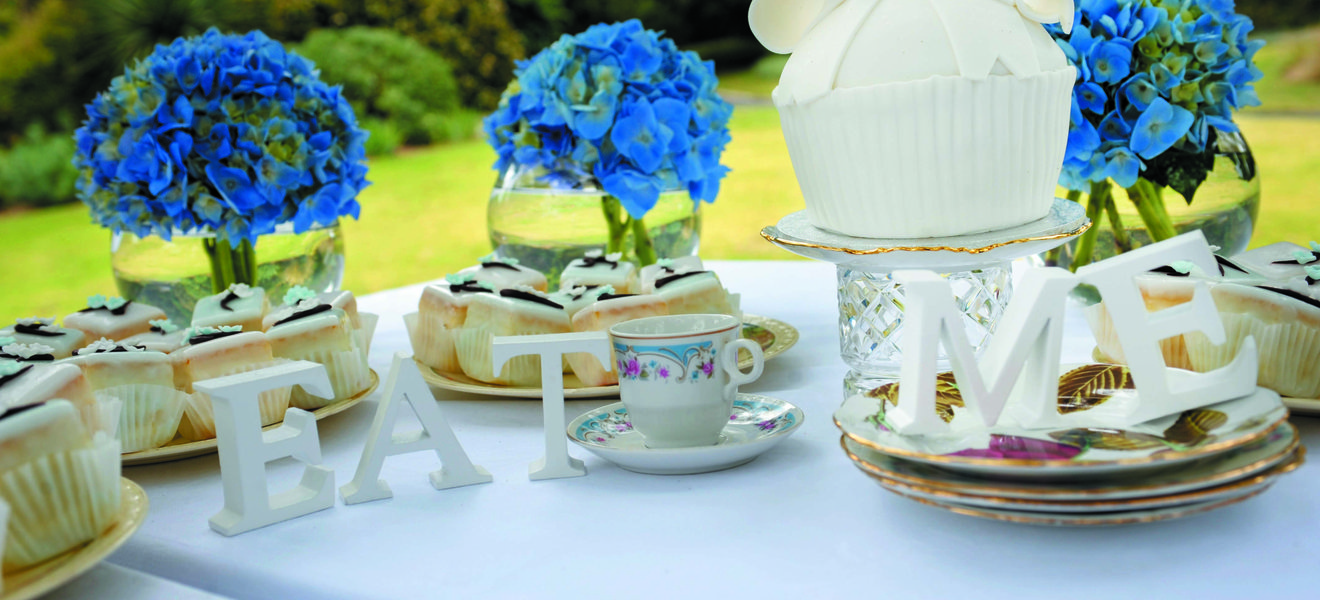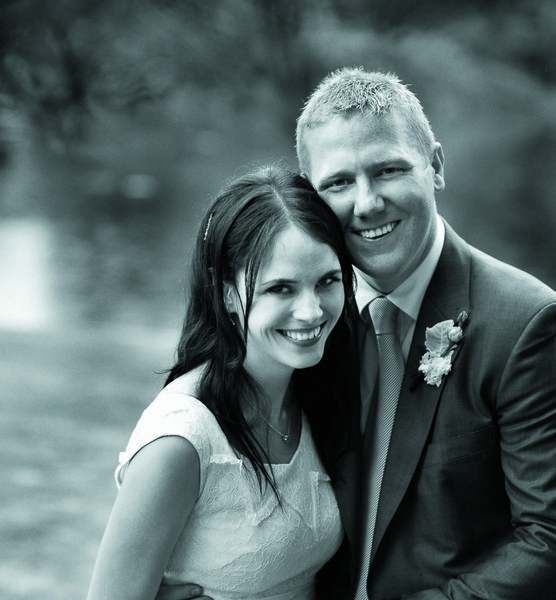 Although it wasn't a 'traditional' wedding, Michelle's mother had surprised her with a handmade vintage garter made with lace from her own wedding dress. "It was so beautiful. She even trimmed it with a little green bow and a Claddagh pendant so I had the luck of the Irish," Michelle said. 
For 'something old', the bride wore a brooch and earrings that were her grandmothers, while 'something new' was three bracelets – one from James, one from her dad and a beautiful art deco style bracelet given to Michelle by her godmother. 'Something blue' was her first ever gift from James – a topaz and amethyst necklace. "i completely forgot about 'something borrowed' so my sister lent me her lip gloss for the day," Michelle said with a laugh.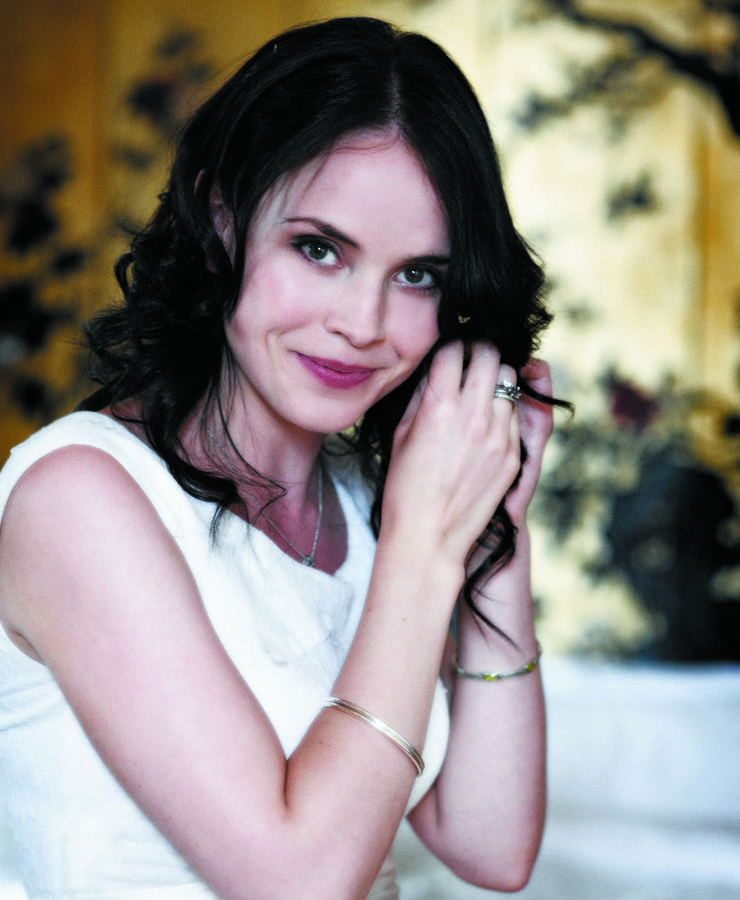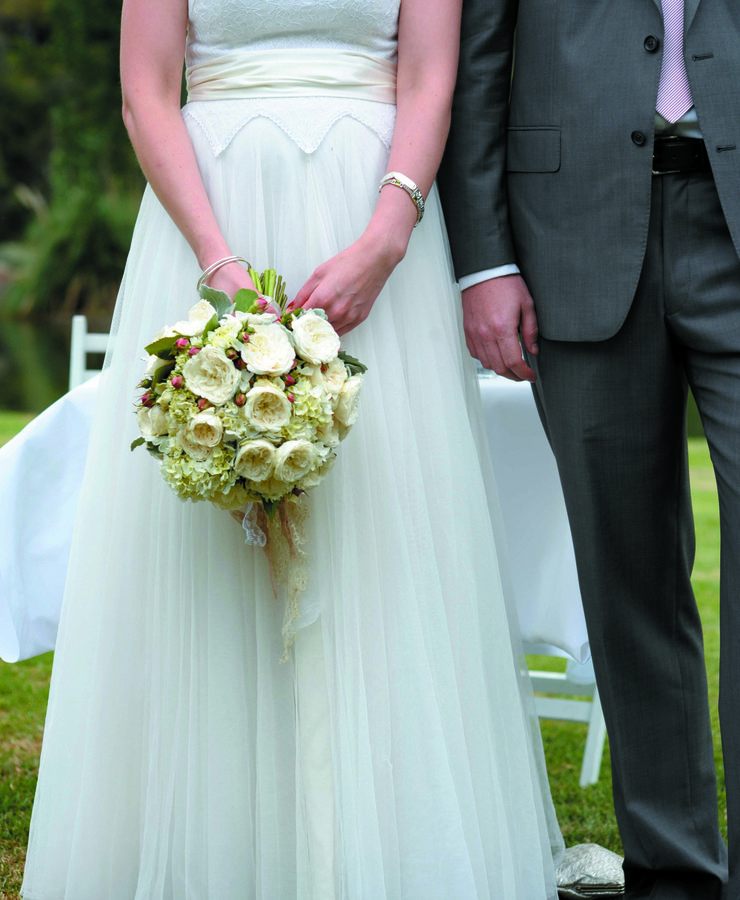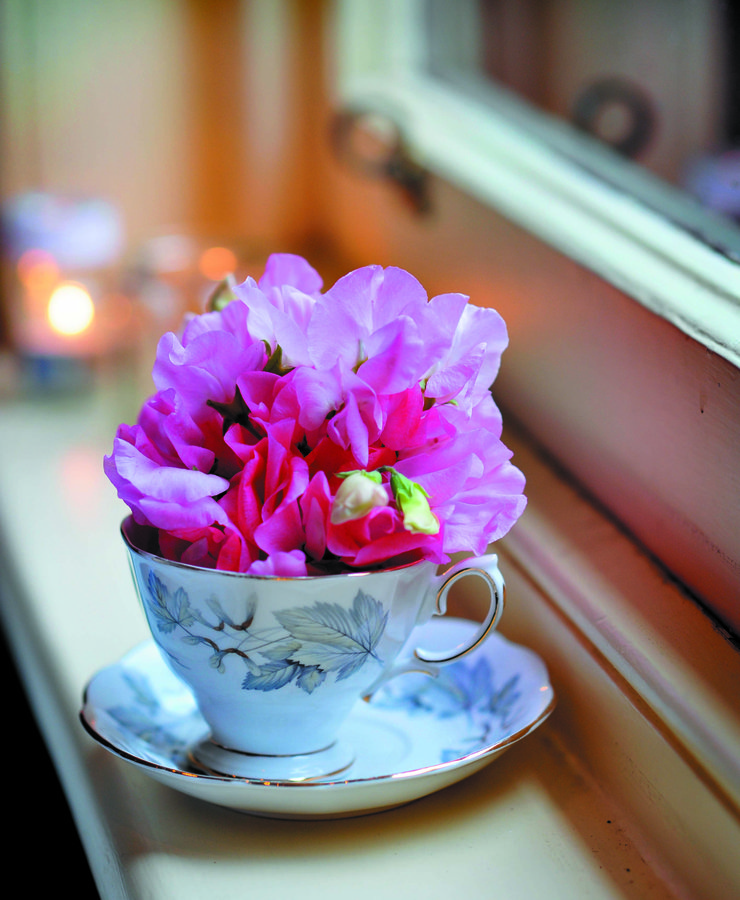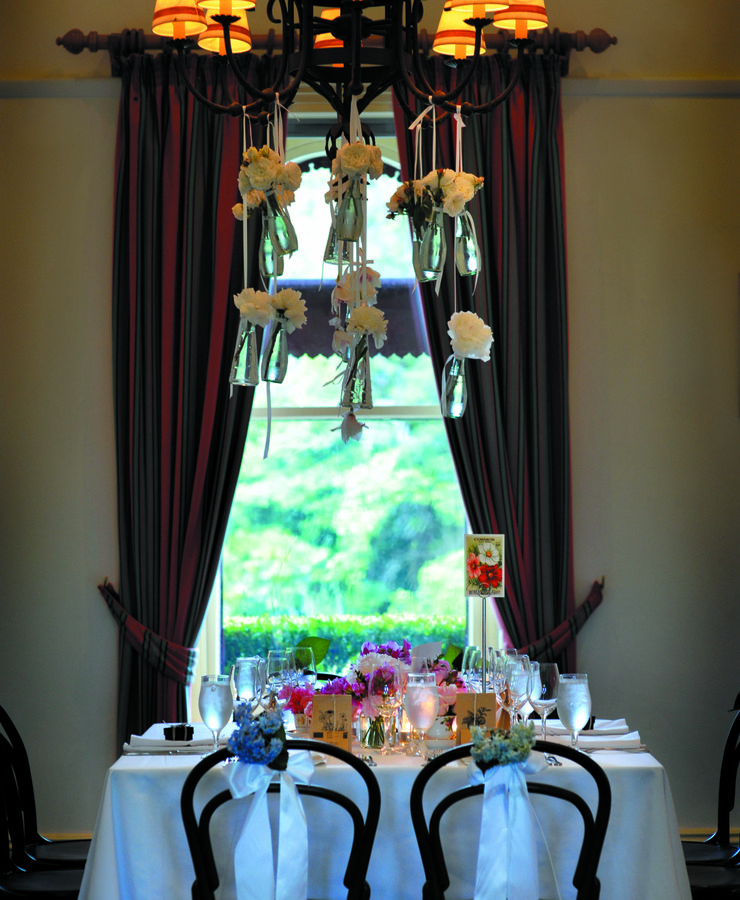 After the ceremony, celebrations were held at gardens house with pre-dinner drinks and dancing in the rain to a three piece band that played 1940s swing music. "It was so lovely watching James' 90 year old grandparents dance and sing to the music". 
Guests then moved to the upstairs dining room with its beautiful, soft vintage theme. Romantic centrepieces consisted of assorted vases and jars filled with soft blooms while dinner menus were designed to resemble vintage newspapers. Gorgeous china teacups, some of which were carried over by a friend from the UK, were placed around the room to add to the quaint and charming feel.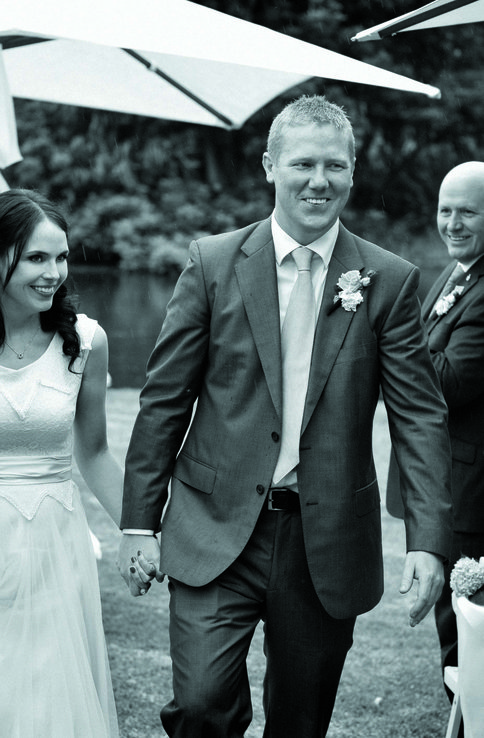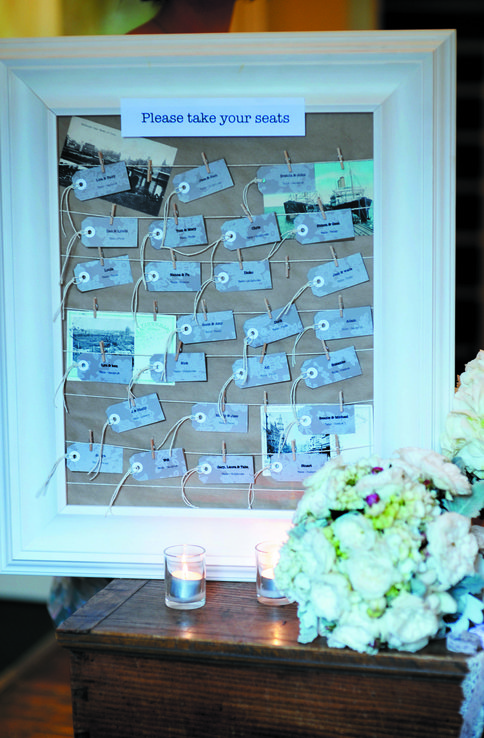 After dinner Michelle changed into a second vintage dress – a short 1950s raw silk dress that gave her a chance to show off her fabulous Christian Louboutin shoes! 
Following the speeches guests were treated to a selection of fabulous wandering desserts in the garden, including fig and pistachio ice cream cones and old-fashioned coconut ice. "This was a great hit as it gave the evening a more relaxed feel," Michelle explained. 
For more inspirational wedding stories, visit Real Weddings and find your perfect Melbourne wedding venues!