At a Glance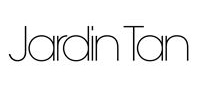 ---
Style
Jardin Tan sits on the edge of the CBD in the Royal Botanic Gardens and caters a full spectrum of events. With a focus on a shared, fresh, contemporary food experience with a Vietnamese fusion twist. 
Capacity
Vue Events at Jardin Tan caters for a range of wedding styles. From colourful & enticing seated banquet weddings to celebratory and spirited cocktail parties from 20 – 250 persons.
Weddings at Jardin Tan
Set within Melbourne's famous Royal Botanic Gardens, Jardin Tan is an enchanting venue with everything you need for an unforgettable city wedding.

Set within the lush, green embrace of Melbourne's own colonial marvel, the Royal Botanic Gardens, Jardin Tan is the perfect location for vibrant, unique and memorable weddings.

As the leaves change colour with the seasons, so too will our menu, with our chefs celebrating the organic, biodynamic produce grown onsite within the gardens. Jardin Tan represents the truest expression of our farm-to-table philosophy,where tradition meets innovation, and the very best of many cultures collide.
Give us a call now and let's discuss your wedding plans or get your obligation free quote today and we'll get in touch with you within 24 hrs!
Request Wedding Pack & Pricing
Royal Botanic Gardens/Birdwood Ave, South Yarra, VIC