While Sophie Holdenson was living it up in London, a friend back home in Melbourne was busy playing cupid. She believed she had found Sophie's perfect match; her boyfriend's housemate, Charlie Boyes, who just happened to live on the same apartment floor. 
"When I moved home in January 2007, we met out for drinks one night – it was a complete setup!" Sophie said.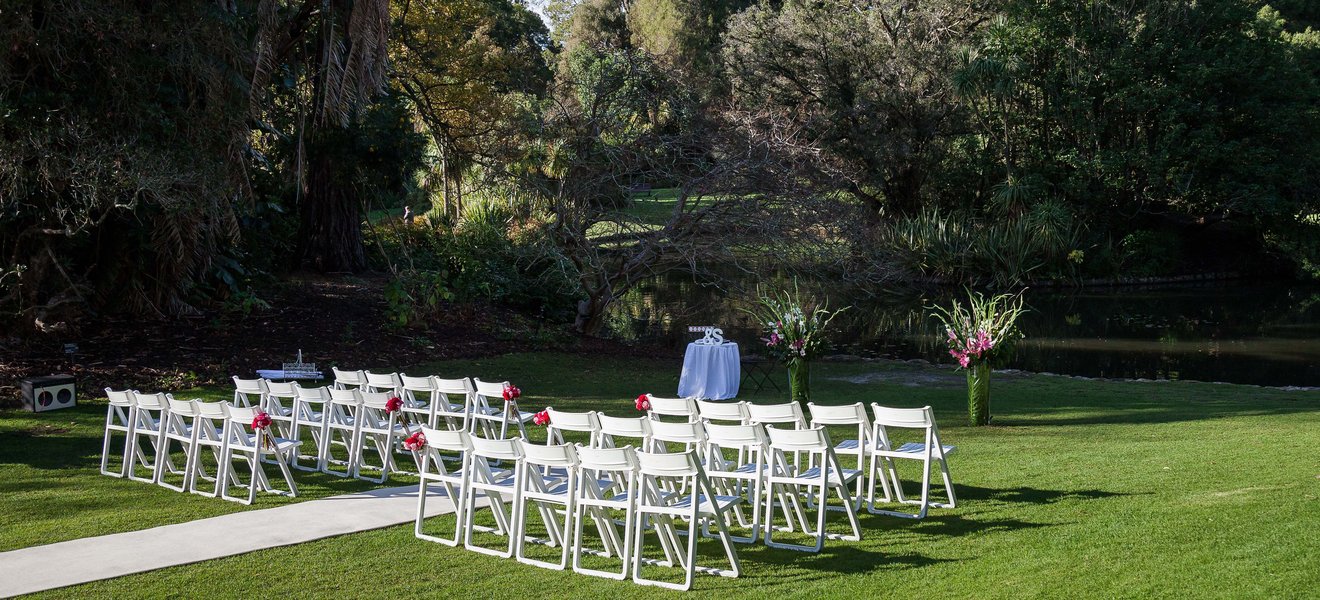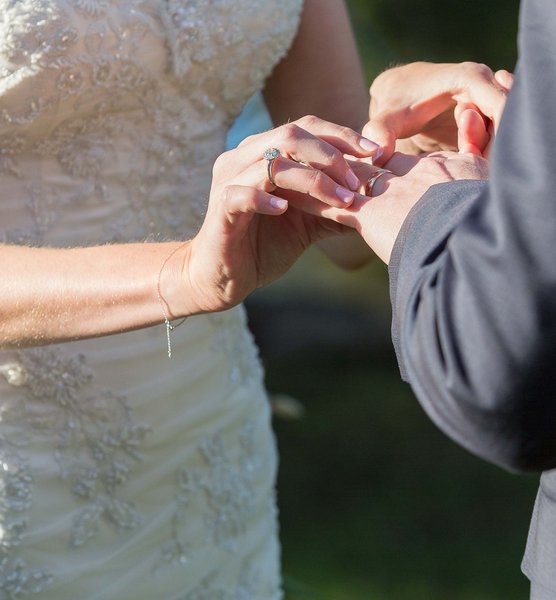 The couple began dating, and five years later, Charlie proposed during a weekend stay at their Ocean Grove beach house. After travelling to Europe together, Sophie and Charlie had their hearts set on an Italian honeymoon timed to coincide with the European summer. They planned an Australian winter wedding so that the seasons aligned,  and took the bold risk of organising an outdoor ceremony in the Royal Botanic Gardens, which held fond childhood memories for the groom.
"Charlie's grandparents worked and lived at Government House for 30 years, right next door to the gardens, so we really wanted to get married there," Sophie said. 
The bride and her bridesmaids had gorgeous latte coloured fur shrugs on stand-by in case the weather soured.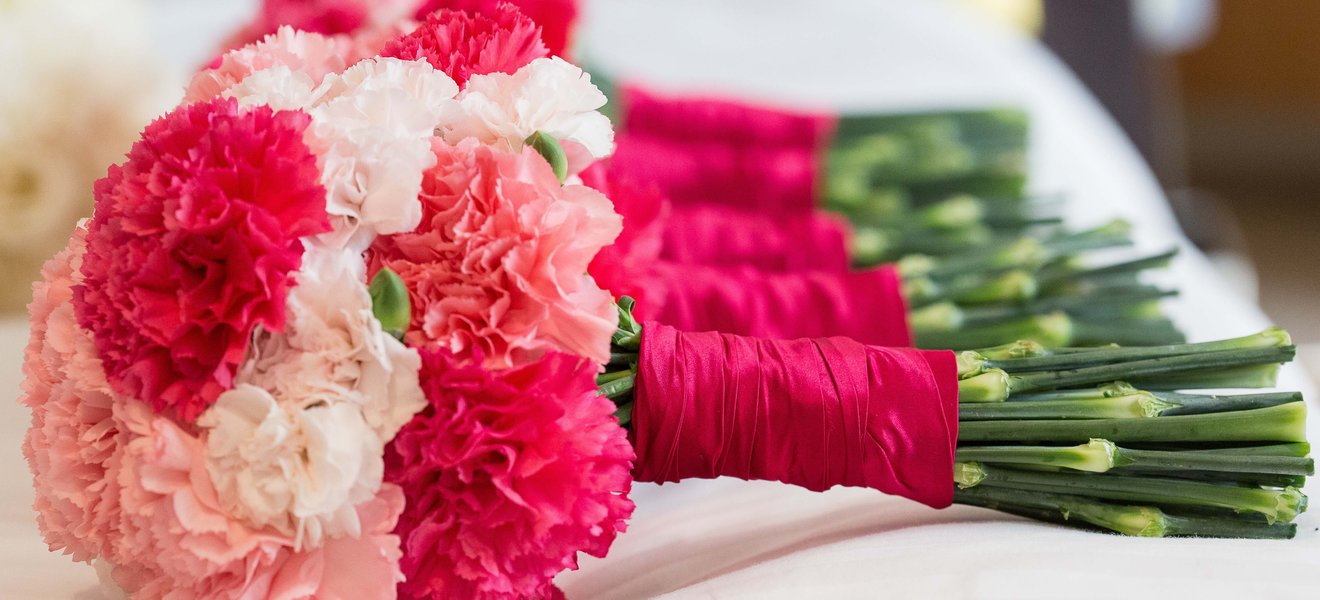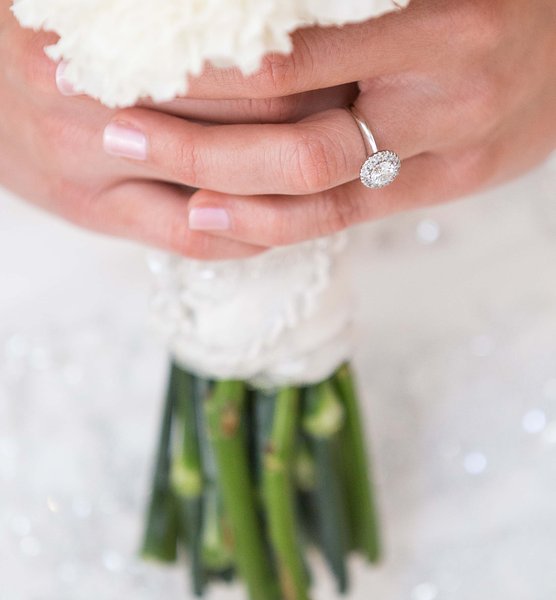 "It was so beautiful and green in winter and we were so lucky to have a crisp sunny day for our wedding, but the shrugs were still needed," Sophie smiled. 
With the Boyes family spread all over rural Australia and Sophie's sister also based interstate, the couple wanted to have their reception in a central location, and the designer five-star Royce Hotel was a short stroll from the ceremony.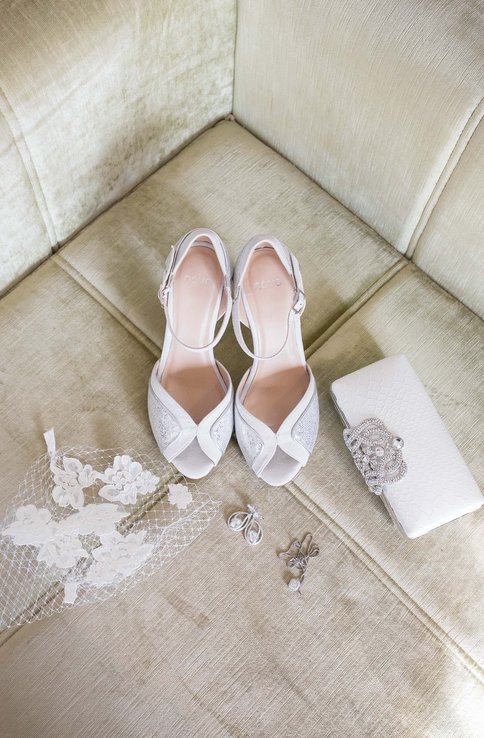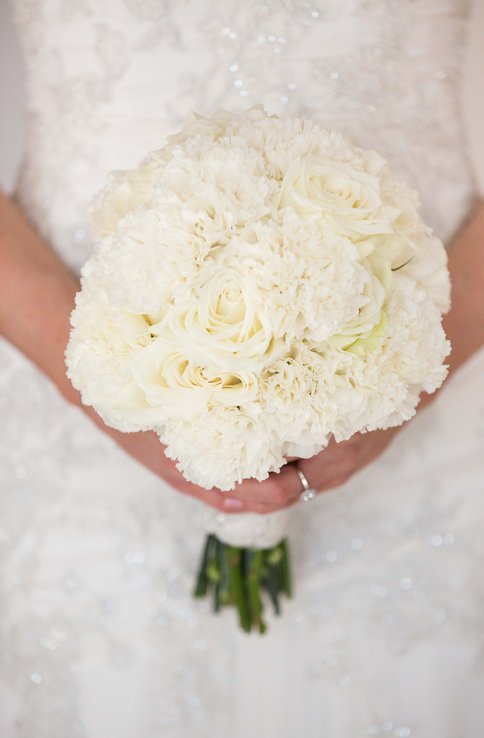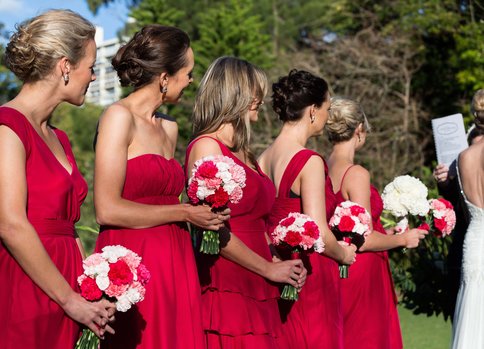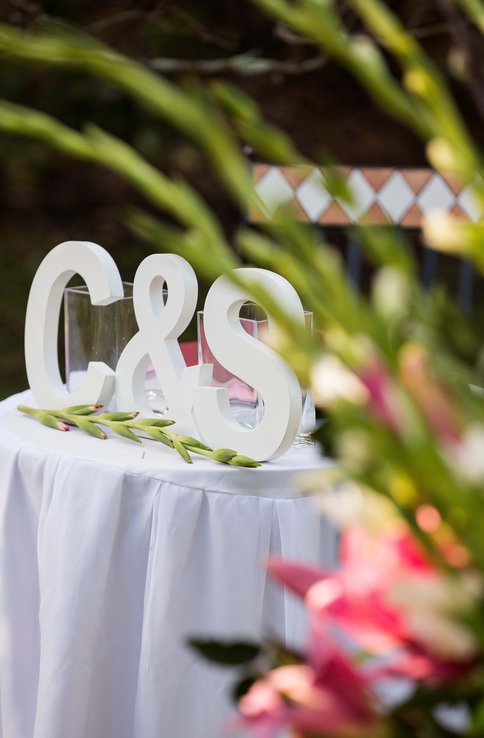 Hot pink and red carnation flower balls added dramatic bursts of colour beneath the domed ceiling of the grand ballroom, and also worked in beautifully with the bridesmaids' raspberry silk gowns. Sophie's own mermaid-style gown was entirely different to the masses of tulle she had always envisaged wearing, but it was the perfect choice; the bride looked breathtaking during her first dance with her new husband, and a waltz with her 92-year-old grandfather was another memorable moment for the couple and their guests.
Looking for more inspirational wedding stories? Visit Real Weddings to find your best wedding venues in Melbourne!