Amora Hotel Jamison Sydney wedding venue is perfectly appointed to cater for all your needs. Our dedicated team knows that it's the little details that make a big occasion memorable - so you know that we will get it right, ensuring your day is unforgettable. 
Our wedding venues include the spectacular Whiteley Ballroom, catering up to 210 people in a traditional wedding set up with dance floor and head table, and up to 350 cocktail style. The pillar-less room enjoys natural light and silken walls that set a grand scene for your special day.

Check out their all inclusive wedding packages here.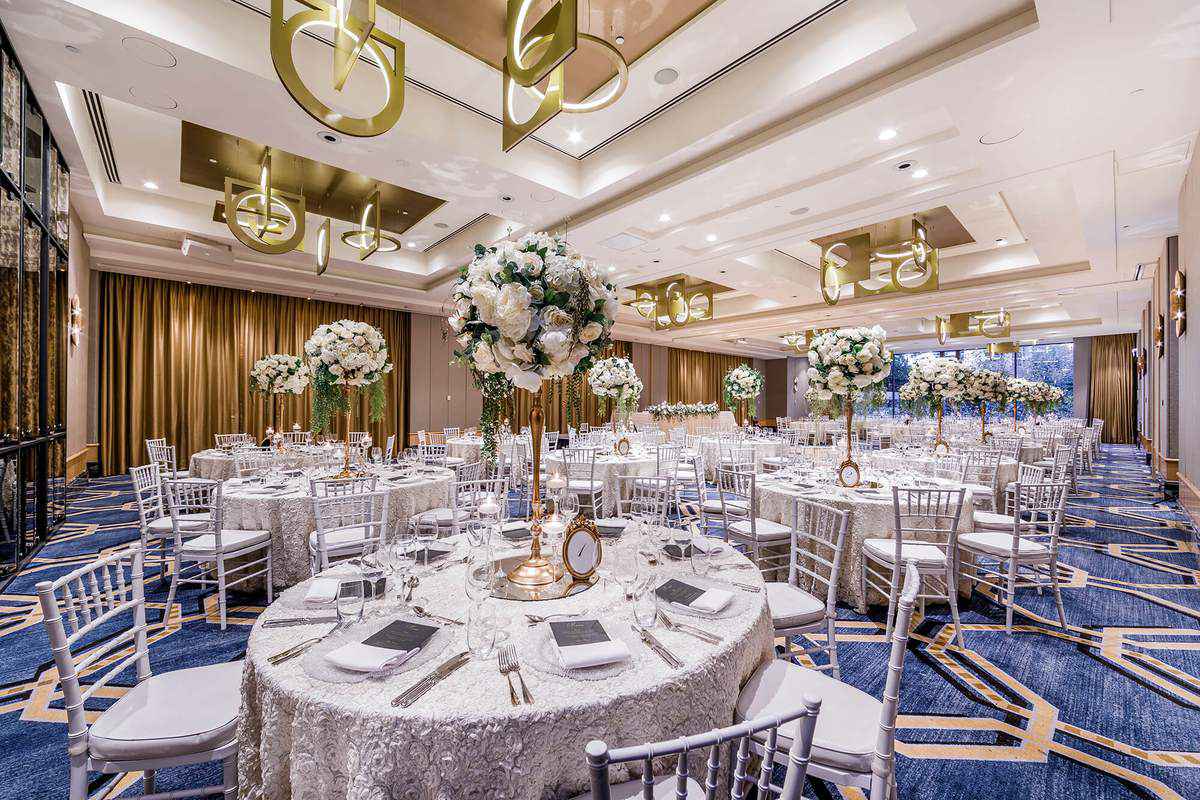 As Sydney's most elegant and iconic wedding venues in Sydney CBD, Sofitel Sydney Wentworth welcomes you to cherish every moment as you create memories to last a lifetime. A landmark of iconic French design and elegance in the heart of the Sydney CBD, this iconic 5-star hotel has been the standard-bearer for exclusive weddings.
Generations of Sydney families have shared their special day with Sofitel Sydney Wentworth since the team hosted their very first wedding in 1966. Whether you're planning an intimate family affair or a grand ballroom gala for 1100 guests, the luxury hotel's three wedding venues set the stage for a flawless gathering of family and friends.
Check out their all inclusive wedding packages here.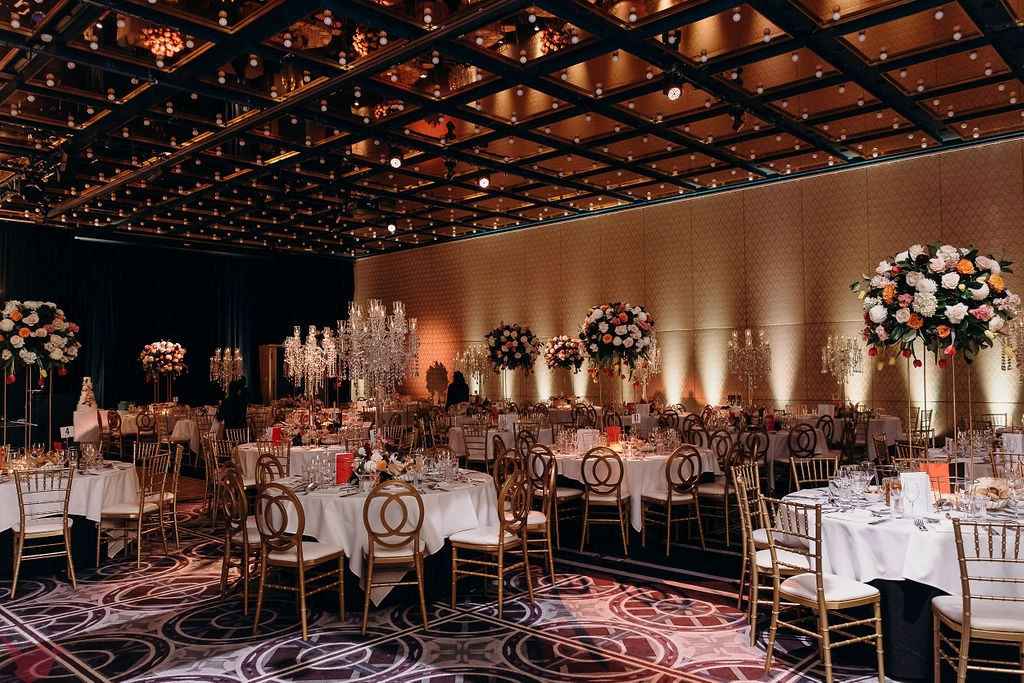 Located on 9 acres of landscaped property the Events Centre at the Holiday Inn Warwick Farm is the perfect venue for all your special events. With a quaint ceremony garden and an adjoining Ballroom, the venue is ideal for every occasion, whether intimate or extravagant. 
Completely pillar less, the function rooms can be modified to suit ceremonies of every size, from a modest 20 guests to 600 guest wedding celebrations. Enjoy 360-degree panoramic views of the entire room allowing for all-encompassing photography and videography of yourself and your guests. We can also provide accommodation. Working with an experience bespoke wedding specialist and the best wedding suppliers in Sydney, enjoy a flawless wedding ceremony from start to finish.
Check out their all inclusive wedding packages here.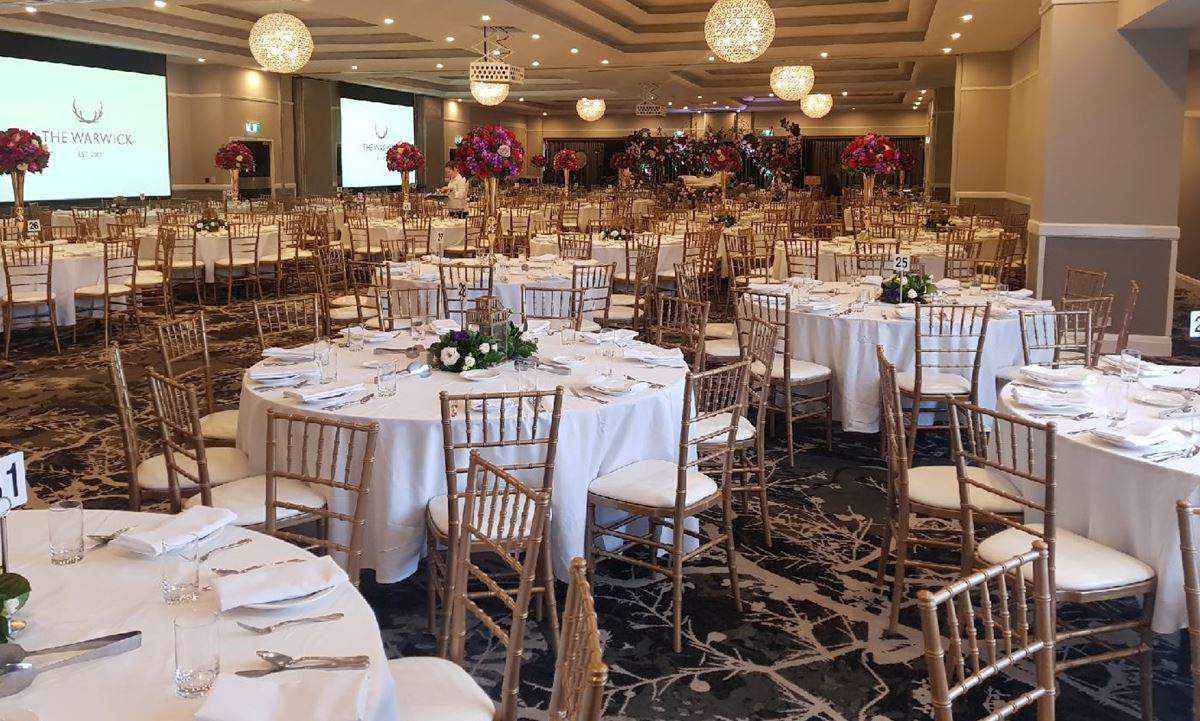 Offering ultimate privacy on your wedding day, Bimbadgen Palmers Lane is the perfect venue with a touch of rustic charm. Featuring panoramic views of the mountain ranges as your backdrop, choose to have your ceremony onsite high on the hill, down by the pontoon or between the lush vines.
Featuring high ceilings and stunning exposed beams, this venue is ready to be transformed for your reception. Arrange for an elegant seated dinner inside, or choose to dine alfresco, with long tables overlooking the property's vineyards and lake. And as the night draws to a close, the fire pit offers the perfect location to have a special moment together as newlyweds.
Check out their all inclusive wedding packages here.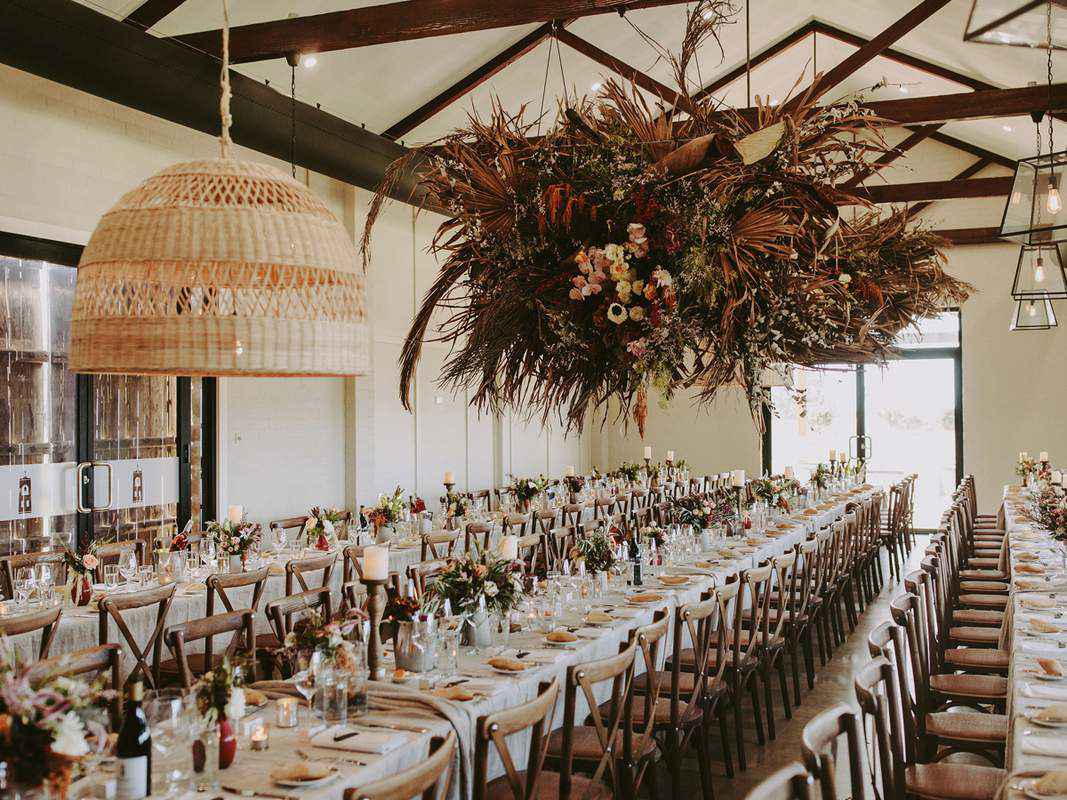 The Grounds of Alexandria wedding venue features, multiple, beautiful spaces with delightfully crafted fit-outs. Each space tells a story, with signature Grounds styling and detail at every turn.
True to The Grounds impeccable design aesthetic, each of our unique wedding venue spaces tell their own story, overflowing with an abundance of trailing greenery and scatterings of fairy lights.
Check out their all inclusive wedding packages here.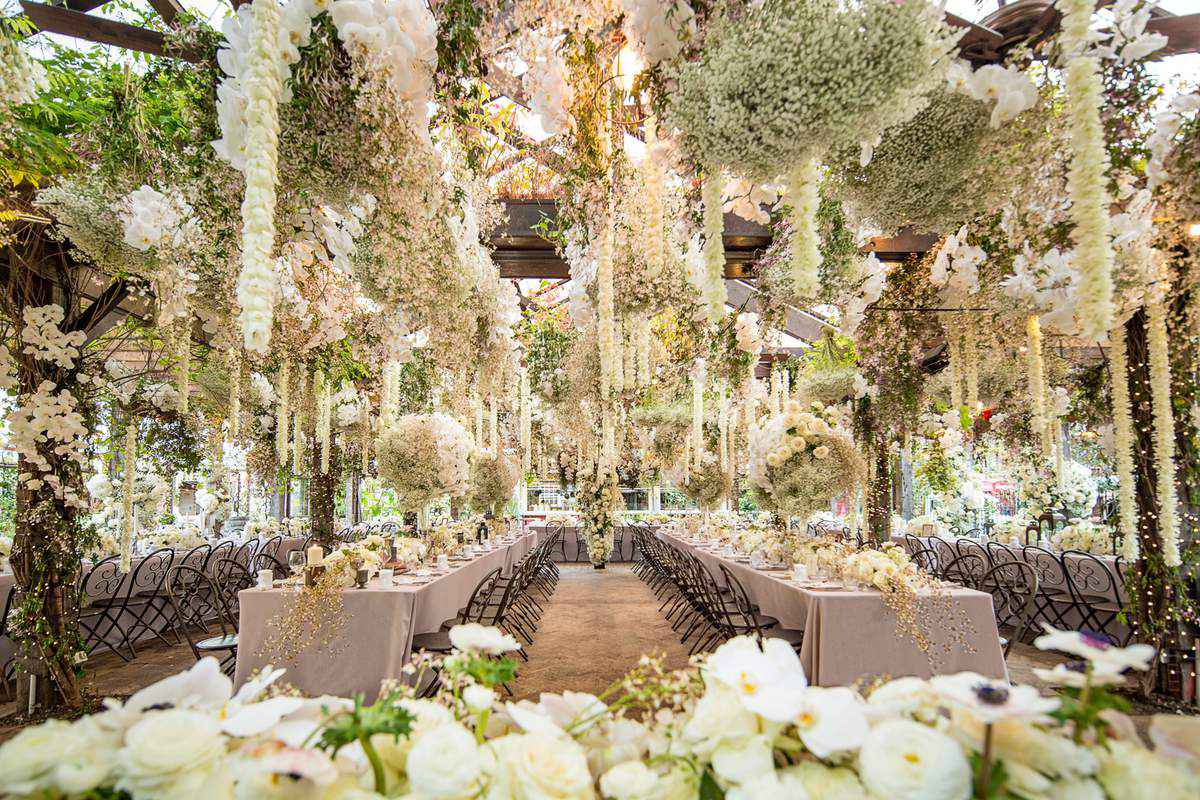 View by Sydney is located on the historic finger wharf, Pier 2, Walsh Bay - residing at the foot of the Sydney Harbour Bridge, this stunning venue boasts breathtaking views of the harbor, Luna Park and cityscape. Whether you prefer an elegant cocktail event or an exquisite larger scale seated event, our venue will create the perfect backdrop for a lifetime of lasting memories. With flexible spaces to suit every need, our team of event professionals will work with you to create perfection for your event. What more could you want?
Check out their all inclusive wedding packages here.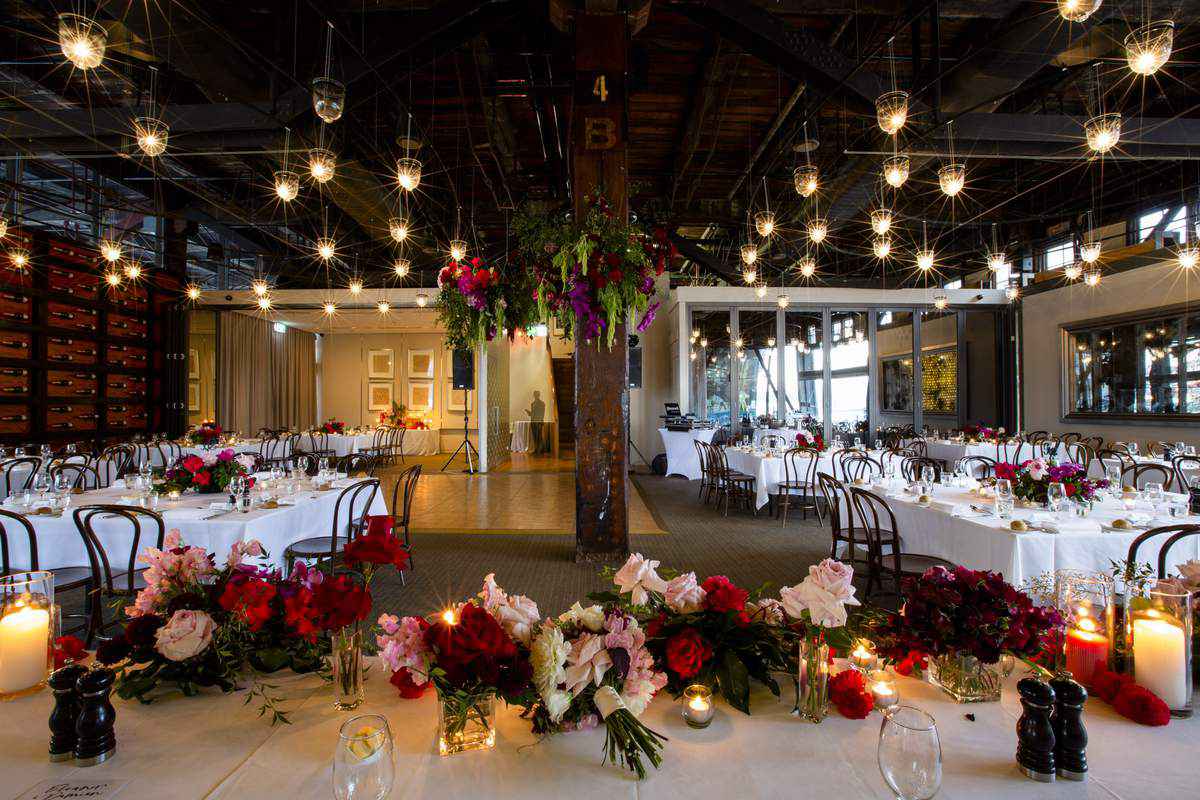 Deckhouseintegrates seamlessly into its picturesque park side and waterfront surroundings and is the ideal wedding venue in Sydney. With wall to ceiling glass, an exclusive outdoor terrace, deck, and private bar, the venue can accommodate small and large numbers for a cocktail or banquet-style receptions.
Weddings are our specialty. We have a reputation for excellence in the hospitality industry and providing service that you can trust. Our events team is dedicated to helping plan your dream wedding reception. 
Together, we will carefully listen to your needs and vision, and work closely with you to plan this once in a lifetime event. Our team is here for you, should you need professional advice or ideas that will truly make your wedding everything you has both dreamed of it being.
Check out their all inclusive wedding packages here.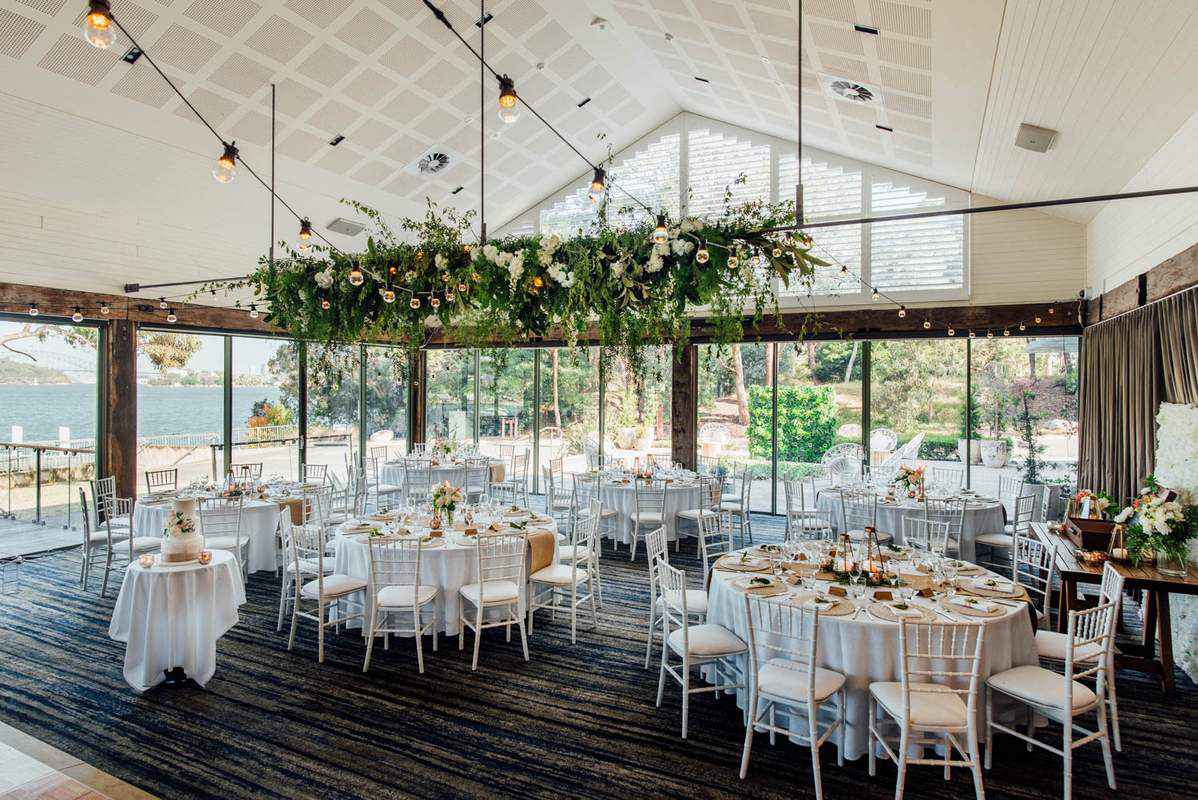 Dojo, meaning 'meeting place' in Japanese, is a lovingly curated alfresco space designed by award-winning architects. Every corner has been carefully considered, every detail purposefully placed. With panoramic views of the Pacific Ocean, Beachside Dojo enjoys a romantic sunrise and a stunning sunset, making magic possible at every moment.
Finished with grey wash timber flooring, private bar, lush greenery, and a large alfresco space, the Beachside Dojo's also wedding-ready just as it is, so you can choose to decorate as little or as much as you wish. Our passionate team of wedding connoisseurs is here to support you every step of the way. Perfection is their standard and they are dedicated to assisting and planning your celebration with no challenge being too great.
Check out their all inclusive wedding packages here.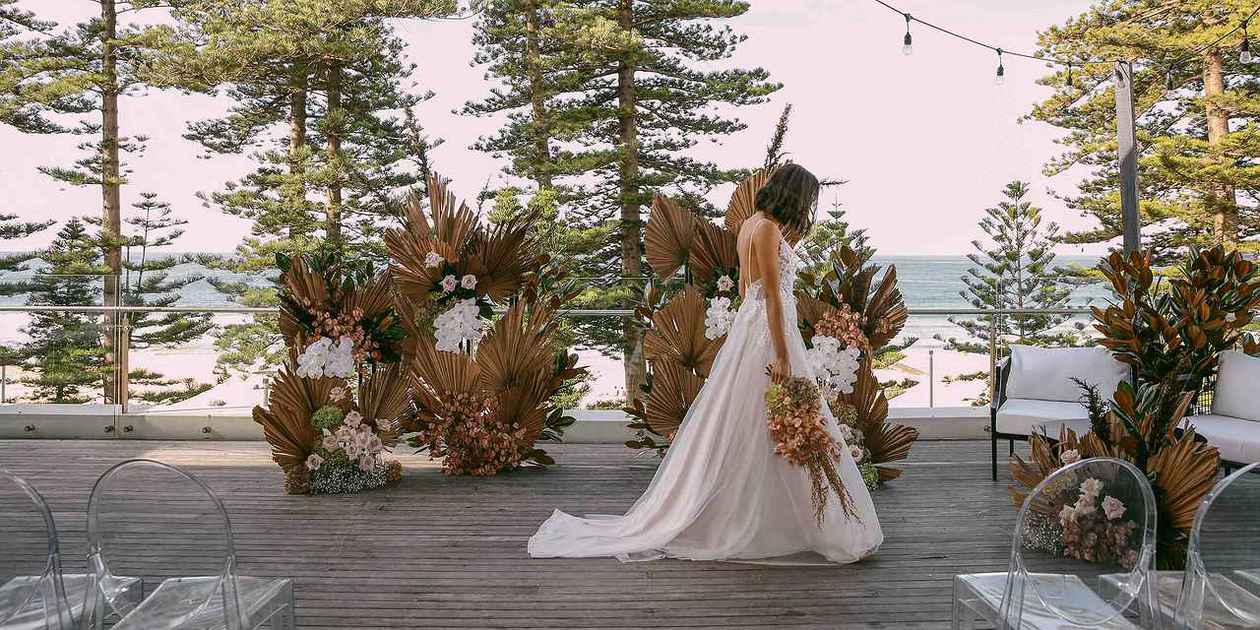 Picturesque, private and bespoke; you have the freedom to plan a wedding like no other at Mona Farm. With its historic houses, award-winning gardens, sweeping lawns, and purpose-built reception venue, Mona Farm is the perfect place for a romantic destination wedding. Exclusively yours for the duration of your booking, guests are invited to discover all the 124-acre property has to offer. 
Located in Braidwood in the Southern Tablelands of New South Wales, Mona Farm is a three-hour drive from Sydney and a one hour drive from Canberra.
Check out their all inclusive wedding packages here.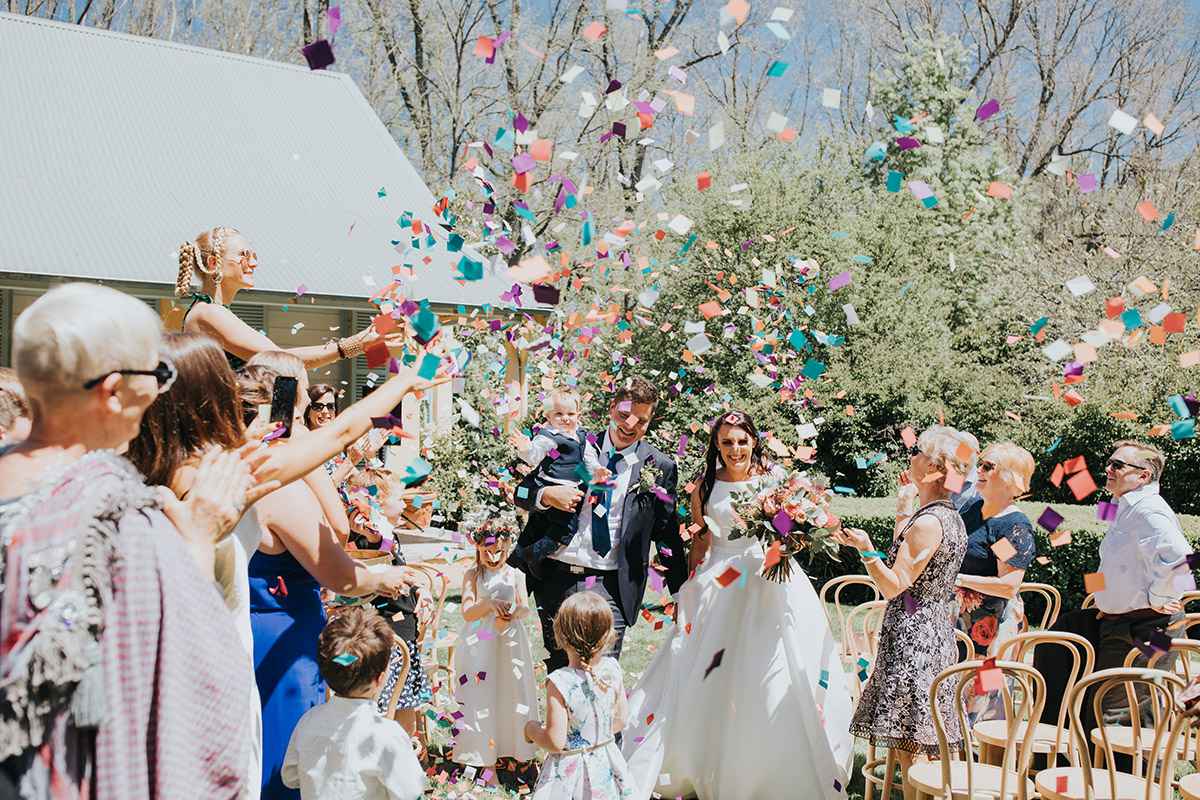 A waterside wedding and event venue uniquely located on Pittwater in Palm Beach, Sydney.
Welcome to The Boathouse Palm Beach, a waterside wedding and event venue located in Sydney's Palm Beach. The Boathouse Palm Beach was established in 2008 by Pip and Andrew Goldsmith, initially opening as a café and a year later offering weddings and events. Uniquely located on Pittwater, The Boathouse offers world-class views extending up to the Central Coast. The Boathouse is suited to small sit-down style weddings and events, as well as large canape style events. The style of the venue is coastal and relaxed and features tables of fresh flowers, a large outdoor deck, a wharf for photos and more. The menus have been designed by The Boathouse chefs, offering modern Australian dishes designed to share. Our dedicated events team can work with you to create a special and memorable event that is suited to your needs. We look forward to hosting your next wedding or special event! 
Check out their all inclusive wedding packages here.