At a Glance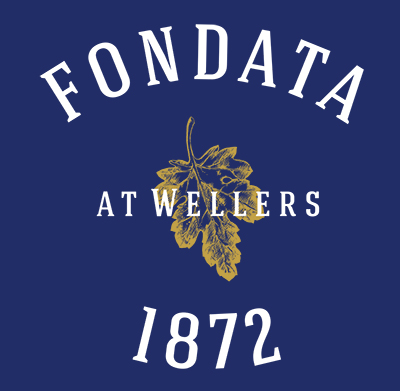 ---
Wedding Style
Ideally positioned in beautiful Kangaroo Ground, the gateway to the Yarra Valley, where the country meets the city.
Wedding Venue Capacity
Fondata 1872 Yarran valley Weddings can accommodate intimate event for 50 guests or large formal receptions for up to 120 guests
Experience Unique Yarra Valley Weddings at Fondata 1872
Congratulations on your engagement and thank you for considering Fondata 1872 as your wedding venue. Fondata is the revival of the iconic Weller's, a historic venue with modern appeal.

We offer a range of options and packages to cater for your special occassion, from small intimate gatherings to large formal events.

The Weller's Room oozes old world charm with a mix of rustic red brick and timber flooring, this is the perfect intimate space to celebrate your special occasion and also features a historical underground wine cellar that dates back to 1872.

The Dining Room is the heart of Fondata, with high ceilings, architectural features and sweeping views of the lush country side and gardens, this space is perfect for celebrating larger wedding celebrations or functions of up to 120 guests and also features a stunning open fireplace.

The Bar is a relaxed space that has a warm country feel, with a mix of high timber tables and stools as well as standard seating, this space can accommodate large groups for more casual functions, with easy access to the bar and outside areas.


Looking for more information about our Wedding Packages? Download our free wedding pack now or request for your obligation free quote today and we'll get in touch with you within 24 hrs!