At a Glance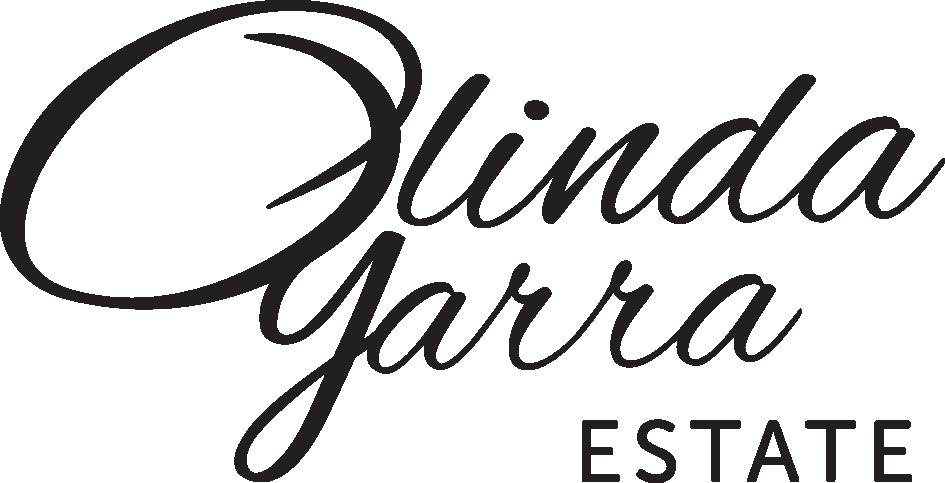 ---
Style
Set on over 1,000 acres of Yering river flats and established in 1868, you and your guests can be part of this magical history while creating some of your own too.

The Estate can be hired for Ceremony & Reception or just Reception.

Catering for all tastes, select either the Estates preferred suppliers or DIY Catering with your chosen caterer. Beverage Packages are extremely customisable too with your own beverages or the Estates selection.
Capacity
The stunning space of Olinda Yarra Estate can accommodate intimate events from 10 guests up to larger events exceeding 250 guests.
Olinda Yarra Estate Weddings
Want a truly unique Yarra Valley wedding venue? Look no further than Olinda Yarra Estate.
It's not every day you will find an amazing wedding venue with a 150-year-old homestead and barn set on over 1000 acres, with gardens comparable to Melbourne's Royal Botanic Gardens, a farmyard of animals, a rail bridge backdrop for stunning photos, a relaxed but regal style AND the all-important X factor. But here it is. Plus, it's just a stone's throw from Melbourne, in the Yarra Valley.
IT'S GOT HISTORY
Olinda Yarra Estate, in the Yarra Valley hamlet of Yering, is over 150 years old. The massive property fronting the Yarra River and Olinda Creek was founded in 1868 by the innovative Kerr family, who created a leading innovative dairy for its time. Their custom-built Edwardian/ Queen Anne villa homestead is a masterpiece in itself – with stained-glass windows, delicate chandeliers and magnificent verandas. And the family was also big on community,
with the property being a popular place for markets, fundraisers and events – people, laughter and good times. Imagine being part of this magical history while creating some of your own, too.
In fact, it is this rich history that has inspired Shelley Hughes and her partner "Farmer Rob", who have owned Olinda Yarra since 2008, to once again share it with the world. While Rob breeds angus cattle and harvests hay crops, Shelley is busy managing and maintaining their gorgeous venue. Not everyone can say they have been to a wedding at a working farm, but this is what makes Olinda Yarra Estate so special.
IT'S GOT THE ICONIC RAIL BRIDGE
If you've ever wondered at the sight of the historic railway bridge along the Melba Highway on the way to Yarra Glen and thought it would make a stunning photo backdrop - this is the place to experience it.
Situated within the property's grounds, it is one of the few remaining structures that showcase the Yarra Valley's transportation corridor. And it is so popular that Olinda Yarra Estate gets regular requests just to use it for photos.
IT'S GOT ONE-OF-A-KIND GARDENS
Of course, it's not just the history of the property that makes it magical. The 1000 acres of space
includes a stunning garden created last century by Melbourne's Royal Botanic Gardens designer William Guilfoyle. With Magnolia Grandiflora (that's white flowers as big as dinner plates!), rare Chilean wine palms, and cork oak trees that were used by the Kerr family for bottling food and drinks, it's the perfect place for relaxing between ceremony and reception, and will definitely be a talking point among guests.
Plus, you won't have to travel into the city to experience a one-of-a-kind garden sanctuary.
IT'S GOT ANIMALS
Then there's the "extended family" of animals – alpacas, cows, free-range chickens, ducks and even cheeky miniature ponies. What could be more unique than having a farmyard "photo bomber" as part of your wedding photos? They are known to join in ceremonies, too, and end up being a great talking point. So, you could also think of it as added entertainment.
IT'S GOT STYLE
Indeed, it's definitely not a formal affair at Olinda Yarra Estate. But it's not completely down-and-dirty, either. Think relaxed but regal. You can eat and mingle in formal dining and sitting rooms but also have a break in front of cosy firepits. You can get up close to those farmyard animals but keep your wedding clothes clean.
AND IT'S GOT THE X FACTOR
Plus, if that's not enough, you and your guests could sky dive, or get a helicopter or hot-air balloon into the ceremony. That's right, the property is next to Lilydale Airport, so you can jump from a plane into the paddock next to the marquee, or land in a more stylish way. If a balloon is more your thing, Global Ballooning can help you make that spectacular entrance, too.
Our Venue boasts many value added value features making us truly unique. We include our professional Wedding Planners from the Valure events who are by your side supporting you through your entire wedding journey; being there on your day to ensure your wedding is exactly how you pictured. 
Our catering and beverage packages are so flexible from DIY to Fully Packaged options. We support your selected caterer and beverages or we can arrange the Olinda Yarra preferred caterers and beverage menus. 
Download Wedding Pack & Pricing
17-19 MacIntyre Lane, Yering, VIC