At a Glance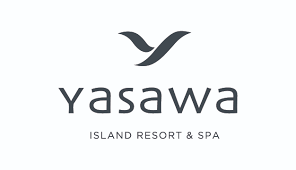 ---
Style
Yasawa Island Resort Wedding Venue is among the most remote and untouched isles of Fiji, yet still only a 35-minute flight from the international airport at Nadi. Yasawa Island Resort and Spa is reached via its own private airstrip, inaccessible to other travelers.
Yasawa Island Resort & Spa Wedding Venue
If you are thinking about or planning your elopement or destination wedding in Fiji! Let us eliminate the stress and help you plan your perfect day. Yasawa Island Resort and Spa wedding venue is an intimate and unique tropical escape – voted as "Top 100 Best Resorts in the World" by Australian Traveller Magazine.

It is a perfect spot for the Fiji wedding of your dreams! Exchange your vows on the sands of a deserted beach, before a tropical sunset or under the southern stars. You needn't decide until you get here. Elope or reserve the entire resort for your friends and loved ones. Invite the choir from nearby Bukama Village, choose traditional decorations and tropical flowers or summon a guard of Fijian warriors.

A Wedding or Vow Renewal at Yasawa Island Resort and Spa is yours to create – and we are here to make it as personal, unique or elaborate as you are.
Give us a call now and let's discuss your wedding plans or get your obligation free quote today and we'll get in touch with you within 24 hrs!
Request Honeymoon or Wedding Brochure
6GPH+8W Bukama Yasawa Island