At a Glance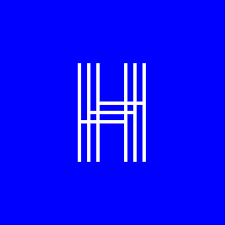 ---
Style:
Hightail, located on Collins Street in the Docklands, is an ideal venue to host any size function, party or event. Within the hub of Melbourne CBD but without the hustle and bustle of crowds, Hightail is suitable for both private parties and corporate functions.
Capacity:
Hightail (Full venue) - 950 cocktail
Hightail (Half-Venue) - 100 seated guests, 400 cocktail
Lagoon - 60 seated guests, 150 cocktail
A garden oasis in a concrete jungle
Dreaming of a Melbourne CBD Wedding? 
Or maybe you're looking for an over-the-top location without an over-the-top price tag? Maybe it's decadent canapés you're after, or is it a fancy but casual grazing table?
At Hightail we can tick all those boxes and more for your special day. We have a dedicated functions team on hand to organise all the details you may not have even thought about yet, and all for a terrific price!
Hightail
When you really want to impress hure the whole venue! Situated just a hop, skip and a jumo away from Southern Cross Station, once you enter you will be transported into a stunning world where modern architecture merges with the soothing tones of the savanna. As huge as the African plain but made intimate with clever styling, the venue is perfect for progressive events where every turn will delight abd surprise your guests.
Half-Venue
Cleverly designed so both halves feature a private balcony and bar, as well as a large space for formalities or even a dance floor for your guests to strut their stuff. Included in their side is a data projector, screen and microphone - taking the worry out of your presentation needs.
Lagoon
Tucked-away at the far end of the Hightail is the Lagoon - a soothing space of warm wood, cool blues and splashes of greenery. Separated from the rest of the rat race by a large curtain for pricacy, and featuring your own balcony, bar and AV equipment - the Lagoon has everyting you need for a good time.
727 Collins St, Docklands VIC